JAKARTA, KOMPAS.com - The Indonesian government will impose travel restrictions on a more limited scale that centered on Sumatra and Java to the end of May.
The government's intensive vaccination drive is getting plaudits overseas, as Indonesia's rate of vaccinations is in the global top 20.
And the Indonesian and Philippine militaries pledged closer cooperation to keep the peace in Southeast Asia and face challenges during and after Covid-19. This and more on Indonesia Highlights: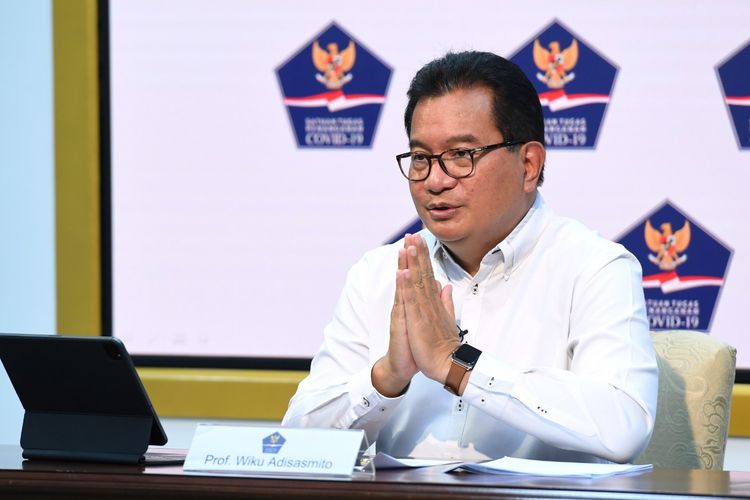 Spokesperson for the National Covid-19 Task Force Wiku Adisasmito.
Indonesia to Extend Travel Restrictions In Java and Bali to May 31
The government has decided to extended its Travel Restrictions Within Indonesia [PPDN] that was first imposed after the end of the Eid al-Fitr or Idul Fitri holidays on May 17, to check keep people from returning to their hometowns during the Eid al-Fitr or Idul Fitri holidays by another two weeks.
"The PPDN policy that was first imposed between May 18 to 24 after the Idul Fitri travel ban will be extended from May 25 to May 31," said Indonesian Covid-19 Task Force spokesman Wiku Adisasmito. "The PPDN only applies in Java and Sumatra."
He added that travelers in Sumatra are required to have letter certifying that they took a rapid antigen test or a Genose test a day before they travel, while those travelers heading to Java will randomly checked at the port of Bakauheni.
"The travel restrictions are enforced due to Sumatra's vulnerability to Covid-19. Eight of 10 regencies or cities that are in the red zone are in Sumatra, specifically the provinces of North Sumatra, Riau, West Sumatra and Jambi," Wiku asserted.
He added that the first three provinces also noted an increase in bed occupancy rates of 50 to 70 percent.
Source: