CILACAP, KOMPAS.com – The B.1.617.2 Covid-19 strain from India continues to grip the port of Cilacap in the Indonesian province of Central Java.
The number of medical workers exposed to the strain in its Regional General Hospital has risen to 48 as of May 26, up from 32 last weekend.
Cilacap Regent Tatto Suwarto Pamuji said the number was based on hundreds of swab tests. "We carried out 179 swab tests and found 48 positive [B.1.617.2 results]. Now there are 33 cases after 15 of them recovered from Covid-19," he asserted.
"The medical workers were exposed to the B.1.617.2 strain, as they were treating 13 Filipino sailors who tested positive for the coronavirus."
Also read: Indonesian AstraZeneca Vaccine Recipient Dies
Cilacap Regency Health Services head Dr. Pramesti Griana Dewi reiterated Tatto. "The remaining cases are still in stable condition and are asymptomatic," she said. "We also carried out another swab test on 127 medical workers, all of who tested negative [for Covid-19]."
Meanwhile, the Indonesian Ministry of Health continues to vouch for the AstraZeneca vaccine even as the Food and Drug Agency or BPOM pulled its current CTMAV547 batch out of circulation, after it was connected with the deaths of at least four Indonesians.
"[Indonesia] will continue to use the AstraZeneca vaccine because its benefits outweigh its disadvantages," said Ministry of Health spokesperson for vaccines Dr. Siti Nadia Tarmizi.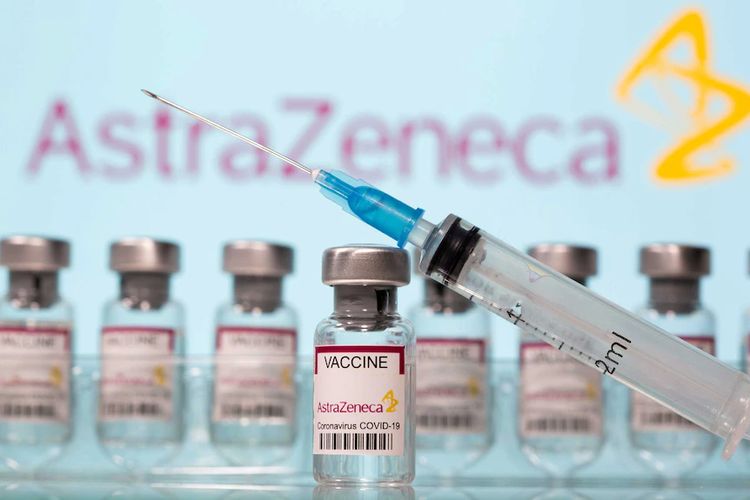 Illustration of the AstraZeneca vaccine.
Immunization expert Doctor Elizabeth Jane Soepardi reiterated Nadia. "AstraZeneca's Covid-19 vaccine is the most widely used of its kind in the world," she said.
"The World Health Organization [WHO] maintained that the vaccine is safe and effective in protecting one's body from the coronavirus. Two doses of the AstraZeneca vaccine is 60 percent effective in treating the B.1.617.2 strain from India."