KOMPAS.com - This year no celebration of the birth, enlightenment, and death of Gautama Buddha or Vesak Day will be held at the Borobudur Temple, a 9th-century Buddhist temple, in Indonesia's Central Java province, due to the pandemic.
"No Vesak day procession will be held at Borobudur Temple this year. It has been canceled for two consecutive years due to the Covid-19 pandemic," said Saring, coordinator of the Buddhist Community Guidance of the Ministry of Religious Affairs in Magelang regency.
Elsewhere, the Council of Buddhist Communities (Walubi) coordinator, Maha Bikhsu Dutavira Sthavira, said that this year's Vesak Day will take place on May 26 at around 6 pm local time.
"This year's Vesak day will take place at around 6 pm. Usually, we start the procession at 1 pm by walking from Mendut Temple to Borobudur Temple," said Maha Bikhsu Dutavira Sthavira on Monday, May 24.
Under normal circumstances, Buddhists would have gathered in temples across the world, including in Borobudur Temples, the world's largest Buddhist temple, to observe the Vesak day.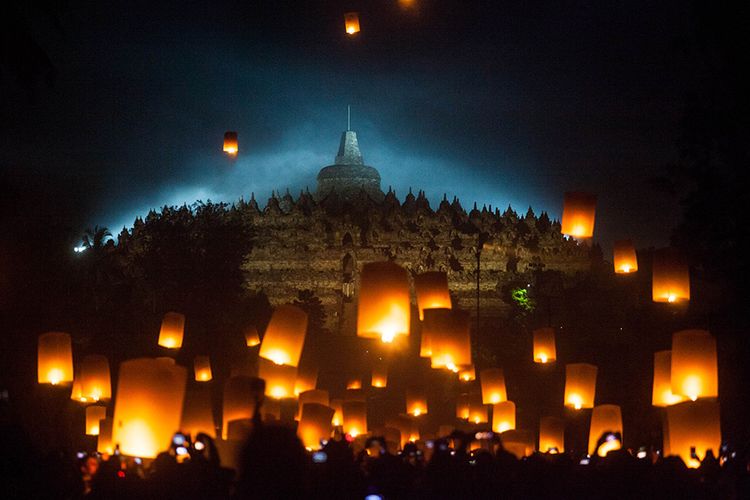 Visitors fly peace lanterns during the Vesak celebration at Lubini Park, Borobudur Temple, Central Java, on Sunday, May 19, 2019.
Saring has called on low-key Vesak celebration, such as worship at home or the monasteries with a limited number of attendees.
"It is still permissible in the monastery to hold Vesak processions, and it will be limited to 30 percent of the capacity. However, the processions should be followed only by monks and priests because it is still amid the pandemic," said Saring.
To accommodate this, the Council of Buddhist Communities has released schedules for Vesak's nationwide virtual processions on May, 26 from Jiexpo Kemayoran Building, Jakarta.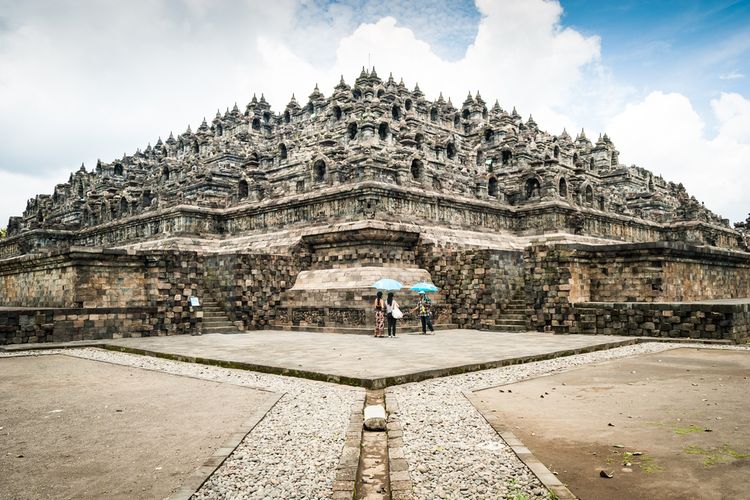 The world?s largest Buddhist temples, Borobudur Temple.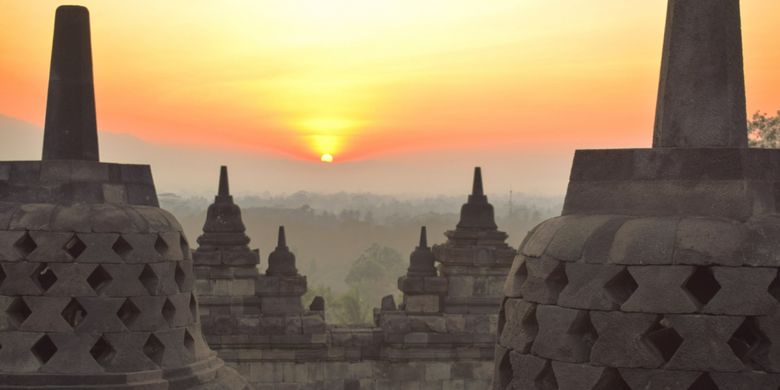 Sunrise at Borobudur Temple.
Despite no Vesak procession, one of the tourist villages in the Borobudur district, Karangrejo, still operates under strict health protocols. Borobudur Temple and its surroundings are among the main tourist destinations in the Indonesian Magelang city.
The Karangrejo tourist village offers some activities from enjoying the sunrise in Puthuk Setumbu, visiting the Chicken Church, to farming.
Recently, the Ministry of Tourism and Creative Economy said that in June the government will launch incentive assistance worth 60 billion rupiahs ($4 million) to revive the tourism sector which has been hit hard by the pandemic. The assistance will be distributed to five creative economy sub-sectors and tourism village entrepreneurs.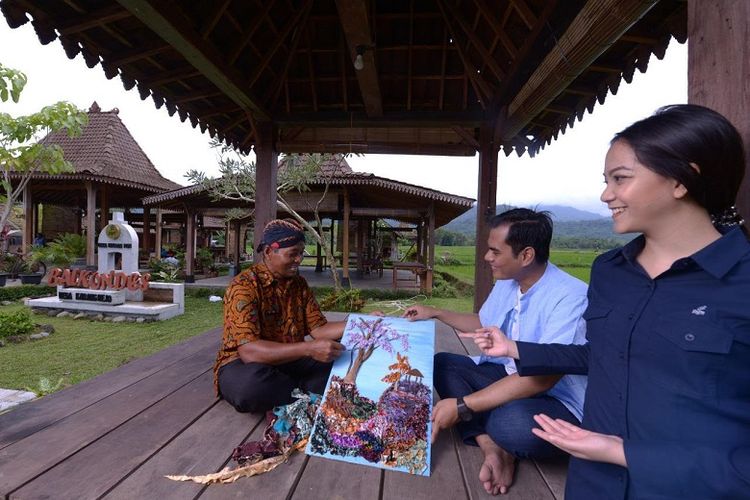 One of the tourist activity in Karangrejo villages.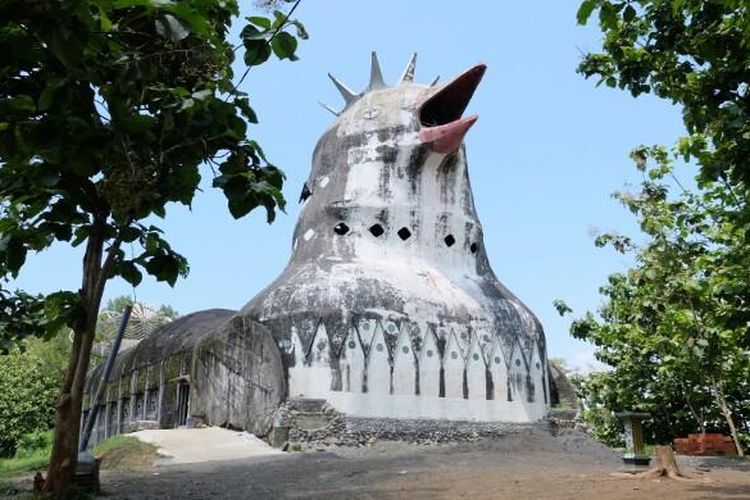 Bukit Doa Rhema or also known as Dove Hill, Chicken Church, or Bird Church, which is located in Magelang, Central Java.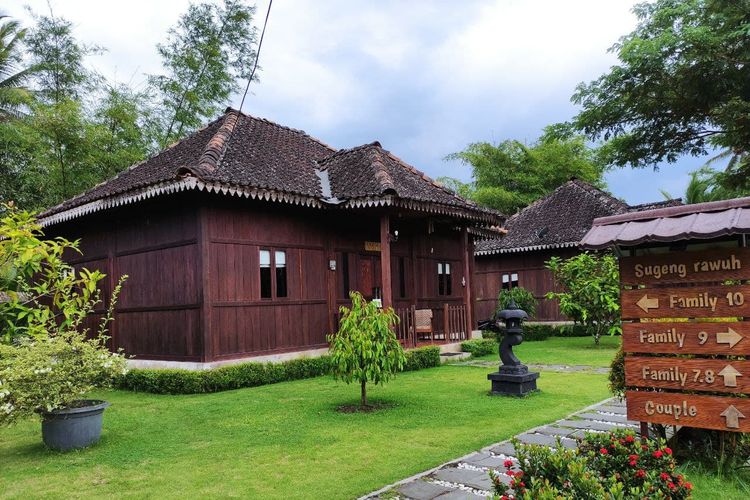 Village Economic Center (Balkondes) Karangrejo, Borobudur District, Magelang, Central Java.
(Writers: Ika Fitriana, Nabilla Ramadhian, Syifa Nuri Khairunnisa| Editors: Teuku Muhammad Valdy Arief, Anggara Wikan Prasetya)
Sources: https://regional.kompas.com/read/2021/05/24/183855478/pandemi-belum-usai-tak-ada-perayaan-waisak-di-candi-borobudur.
https://travel.kompas.com/read/2021/05/25/090900527/tradisi-perayaan-waisak-di-borobudur-sebelum-pandemi-covid-19?page=all#page3.
https://travel.kompas.com/read/2021/03/18/092636027/8-aktivitas-wisata-menarik-di-desa-wisata-karangrejo-borobudur?page=all.
Dapatkan update berita pilihan dan breaking news setiap hari dari Kompas.com. Mari bergabung di Grup Telegram "Kompas.com News Update", caranya klik link https://t.me/kompascomupdate, kemudian join. Anda harus install aplikasi Telegram terlebih dulu di ponsel.