JAKARTA, KOMPAS.com - Indonesia continues to mourn the loss of the submarine KRI Nanggala-402 on April 21, as the Indonesian Navy carries on its efforts to salvage the remains of the vessel and its 53-man crew 838 meters under the sea off the northern coast of Bali.
Since Indonesian military chief Air Marshal Hadi Tjahjanto confirmed that the men died in the line of duty on April 25, the country has tried to reconcile itself with the loss of the submarine.
President Joko Widodo led the way by conferring posthumous promotions and honors on the submarine's commanding officer Colonel [equivalent to Commander] Heri Oktavian and his crew, as well as ordering the salvaging of the vessel's remains to provide closure to a grieving nation.
But for a skeptical public looking for answers, Jokowi and Hadi's stiff upper lip as well as 'keep calm and carry on' stance was not enough. It seemed plausible that they will find it in the wiry figure of Indonesian Navy Colonel Iwa Kartika.
Also read: Jokowi Confers Military Ranks, Honors on 53 Fallen Crew Members of the Sunken Indonesian Submarine
A 30-year veteran of the Navy who served in the Hiu Kencana [Shark Chariot], or Indonesian Navy Submarine Service since his graduation from the Naval Academy in 1991, Iwa was the commanding officer of KRI Nanggala-402's sister ship KRI Nanggala-401.
As an officer who served in the former and trained many of its crews, Iwa is a leading expert in the Type 209 diesel submarines, which were built in Germany in the late 1970's, and is well-versed in their capabilities.
These perhaps made the disclosures about the submarines' flaws, which were conveyed by Iwa's older brother, retired Police Inspector General Anton Charliyan, all the more glaring.
"[KRI Nanggala-402] is chronically plagued by power failures, many of which occurred at depths of more than 200 meters," Anton recalled Iwa as saying. "If that happens, the ship is rendered helpless."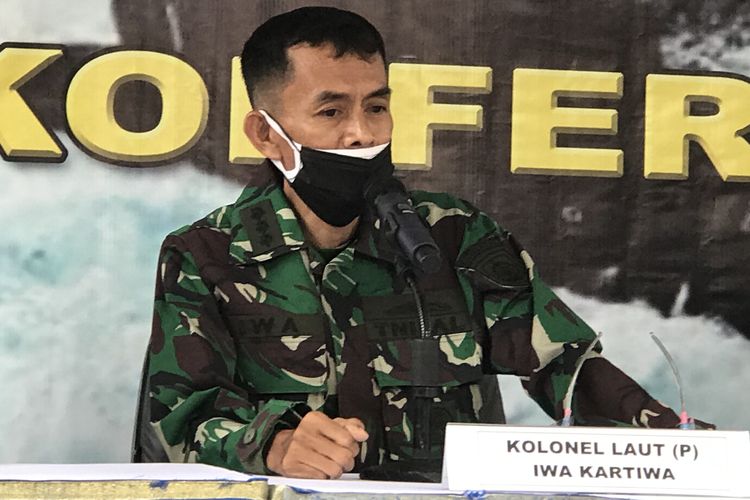 Indonesian Navy Colonel Iwa Kartika, a 30-year veteran of the Hit Kencana or Indonesian Navy submarine corps
Anton's account is backed by Indonesian Navy Second Fleet commander Rear Admiral Iwan Isnurwanto. "When I did a tour on the KRI Nanggala-402, the ship tilted on its side during a blackout. It also descended 90 meters every 10 seconds."