JAKARTA, KOMPAS.com – Indonesia continues to cope with three different strains of the Covid-19 virus that has been traced in the country since the beginning of the year.
Meanwhile, the pandemic's standing as a public health emergency is further highlighted, after 200 migrant workers returning from Malaysia tested positive for Covid-19.
And the Indonesian National Police's Detachment 88 [Densus 88] counterterrorist police raided the offices of the Islamic Defenders Front or FPI in Makassar, South Sulawesi, to determine if the outlawed group played a role in the Makassar Cathedral suicide bombing last March. This and more on Indonesia Highlights: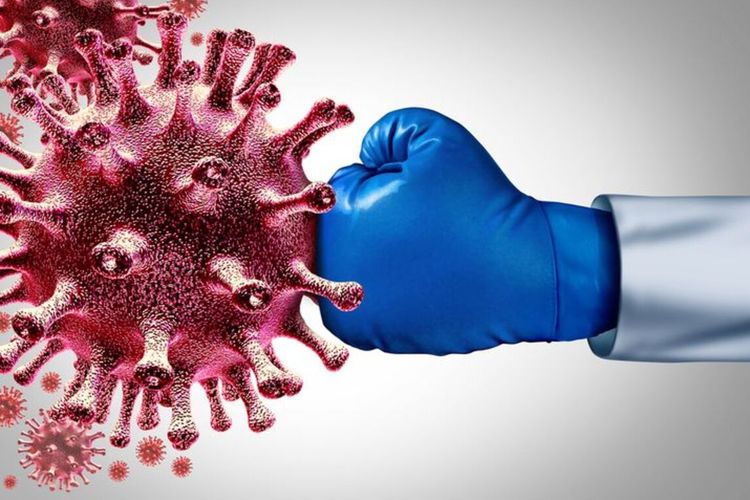 Fighting Covid-19.
Hospitalized Covid-19 Patient from India in Stable Condition in Jakarta
An Indian citizen, who has tested positive for a new variant of Covid-19 that was first detected in India, is in stable condition and receiving treatment in a Jakarta hospital, an Indonesian official said on Tuesday, May 4.
"Specimens were collected on April 22," said Siti Nadia Tarmizi, a spokesperson for the Covid-19 Vaccination Ministry of Health, during a virtual press conference.
Meanwhile, an Indonesian patient who has also contracted the new variant of Covid-19 has recovered after the specimens were collected on April 3.
Nadia said that Indonesia has recorded two new mutations of the highly infectious Covid-19 variant from India and South Africa. The Indian variant (B.1.617) was found in two patients in Jakarta, while the South Africa variant (B.1.351) was found in a patient in Bali, she said.
The patient who contracted the South Africa Covid-19 variant had died. "The case of B.1.351 variant was found in Bali. The case was discovered after a specimen was collected on January 25, 2021. The patient died on February 16, 2021," said Nadia.
The mutation of the virus is suspected to affect the neutralization of some antibodies, but it has not been detected that it increases the risk of disease severity.