BELITUNG, KOMPAS.com – Indonesia's cultural and natural wonders continue to be acknowledged around the world, after UNESCO designated Geopark Belitong as a Global Geopark.
UNESCO gave Geopark Belitong the designation during its 211th Executive Session, which was virtually held from its headquarters in Paris, France last Thursday. The Geopark's winning bid came after it was filed for the second year in a row, after it lost the first bid in July 2020.
"UNESCO recognized the geological diversity of Belitung Island and its surrounding areas in their decision to grant Geopark Belitong Global Geopark status," said Belitung deputy regent Ishak Meirobie, citing a release from the Indonesian Embassy in Paris, France Friday.
"This includes its landscape, rock formations, minerals, geological as well as tectonic factors and their influence on the earth's evolution."
Also read: Indonesia's Belitung Geopark Set to Receive UNESCO Recognition
Ishak added that Geopark Belitong, which is part of the Indonesian province of Bangka Belitung, won the UNESCO Geopark status due to the impact of the island's geology on its flora, fauna and culture.
"This includes fishes like the hampala barb and Indonesian snakehead fish, as well as a variety of shrubs that the people of Belitung use to concoct herbal remedies," he pointed out.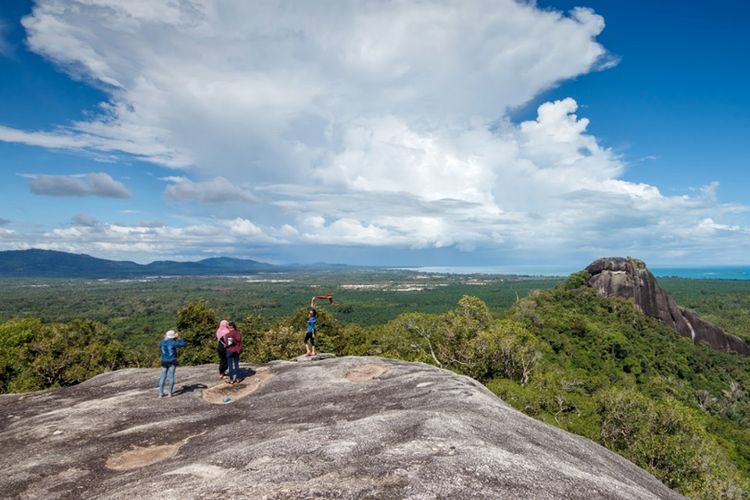 Geopark Belitung - Batu Baginda Geosite
Geopark Belitong is one of seven sites that are recommended to a be a UNESCO Global Geopark by the UNESCO Global Geopark Council [UGGC] during the Council's session on December 8 and 9, 2020.
The Geopark was one of a number of sites still considered by UNESCO, as their number was cut down by the Covid-19 pandemic.
Also read: Indonesia's Toba Caldera Recognized as UNESCO Global Geopark