Gunadarma University Vice Chancellor for Student Affairs Irwan Bastian confirmed that Zakiah studied at the university. He added that she did not complete her degree, as her studies only lasted until the fourth semester.
"[Zakiah] enrolled in [Gunadarma University] in 2013. But she dropped out of sight during the fifth semester onwards. Under our rules, she is no longer a Gunadarma student," Irwan explained to reporters last Thursday.
Also read: Indonesia Highlights: Indonesian National Police Identifies Assailant of Police Headquarters in Jakarta | Indonesian Police Arrest Dozens Over Makassar Cathedral Bombing | Indonesian Air Crash Investigators Find the Black Box of Sriwijaya Air Flight SJ182 |
Neither university officials nor Zakiah's loved ones or acquaintances knew why she discontinued her studies. The university records showed that she was an academically accomplished student as a sophomore, as seen in her good grade point average [GPA].
"[Zakiah Aini's GPA] was around 3.2 or 3.1," the Deputy Dean of the Faculty of Economics, Gunadarma University, Budi Prijanto, recalled to reporters.
A loner
The youngest of six children, Zakiah mostly kept to herself at home after dropping out of Gunadarma. "She hardly hung out with people in the neighborhood," recalled Kasdi, the subdistrict head of the Kelapa Dua Wetan neighborhood in the East Jakarta district of Ciracas.
"I myself have never seen her around. According to her siblings, [Zakiah] would only come out on the terrace for a few minutes then go back to her room," he noted to Kompas.com.
Kasdi said his son often played with Zakiah's nephew at her house. But he never interacted with Zakiah, as she always locked herself in her room.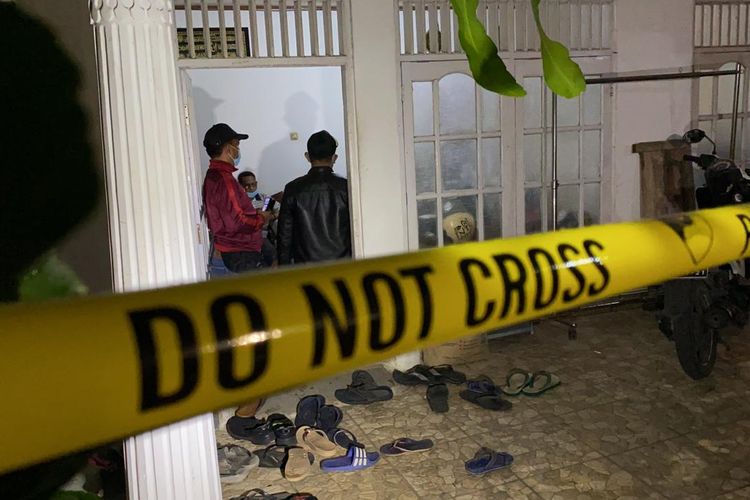 Zakiah Aini's house in Ciracas, East Jakarta.
Changing cellphone numbers