JAKARTA, KOMPAS.com – Indonesian Defense Minister Prabowo Subianto continues his efforts to reach out to foreign militaries to modernize and forge closer defense links, as he dropped by London to meet British Defense Secretary Ben Wallace.
Indonesia is taking prevention of Covid-19 past vaccinations, after the Food and Drug Agency or BPOM approved use of a Russian medication to treat Covid-19 symptoms on recovering coronavirus survivors.
And the government has prohibited the annual beloved homecoming tradition for the Eid al-Fitr or Idul Fitri Islamic holiday, in a bid to break the chain of transmission and avoid a surge in cases from holiday travelers similar to the Christmas and New Year's year-end holidays.
This and more on Indonesia Highlights: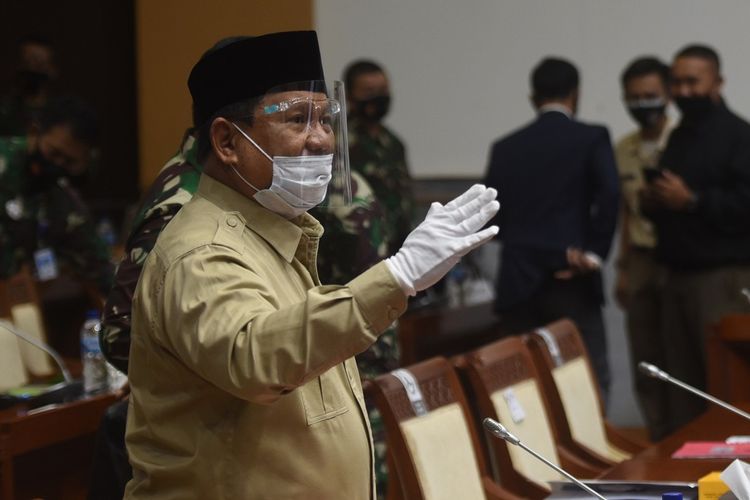 Indonesian Defense Minister Prabowo Subianto at a hearing with the House of Representatives' Commission I at the Parliament Complex in Senayan, Jakarta, Wednesday (9/9/2020). ANTARA FOTO/Akbar Nugroho Gumay/aww.
Indonesian Minister of Defense Prabowo Meets His British Counterpart
Indonesian Minister of Defense continues his efforts to bolster bilateral military relations with other countries, as he met his British counterpart Ben Wallace MP from March 22 to 24.
"The ministers touched on bolstering relations between the Indonesian and British militaries. They also touched on cooperation at the regional and global levels," said Indonesian Ministry of Defense spokesman Dahnil Simandjuntak, as quoted by the Antara State News Agency Friday.
"Prabowo also attended the Joint Defence Cooperation Dialogue, which touched on military training as well as the procurement of modern defense systems since it was first held in 2019. The meeting also highlighted the overall good bilateral relations between Indonesia and Britain."
Aside from the United States, the two-time presidential hopeful was also banned from entering Great Britain due to his role in human rights violations in the last months of his father-in-law Soeharto's rule in 1998.
These include the kidnapping of activists as well as the killing of four students from Trisakti University in Jakarta, which triggered the May 1998 riots in the runup to Soeharto's downfall.
Source:
https://nasional.kompas.com/read/2021/03/26/21350701/prabowo-temui-menhan-inggris-bahas-kerja-sama-pertahanan.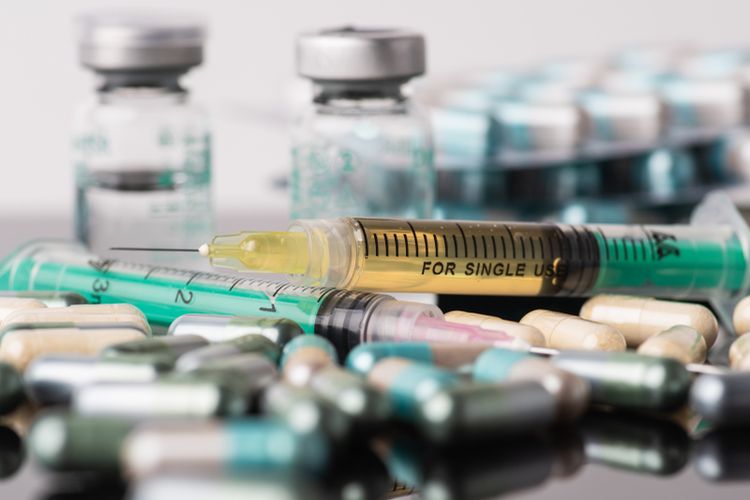 A cocktail of Covid-19 medication
Indonesia's BPOM Approves Russian Covid-19 Medication
Indonesia is taking further steps to contain Covid-19, as the Food and Drug Agency or BPOM "has issued the emergency use authorization or EUA for Avifavir a Russian-made Covid-19 medication," said the Agency's spokesperson Lucia Rizka.
She added that the medication, which is manufactured by the ChemRar pharmaceutical group and the Russian Direct Investment [RDIF] group. BPOM registered Avivafir, which is based on favipravir, a Japanese experimental antiviral drug that is used to treat flu symptoms.