JAKARTA, KOMPAS.com – The controversy over British pharmaceutical company AstraZeneca might continue in Indonesia and other countries. But this does not stop the government's aim of vaccinating more than 180 million Indonesians this year to gain herd immunity against Covid-19.
The Jakarta Metropolitan Police have deployed more than 600 of its personnel to safeguard the East Jakarta District Court ahead of the trial of Islamic firebrand Rizieq Shihab for violating health protocols and other issues. The force is also on standby against his followers.
The internal conflict within the Democrat Party shifted to the streets of Jakarta, after dozens of protesters invaded the party's offices in Jakarta following reports that it involved university students in the dispute.
Read on for more of these stories, as curated by our editors: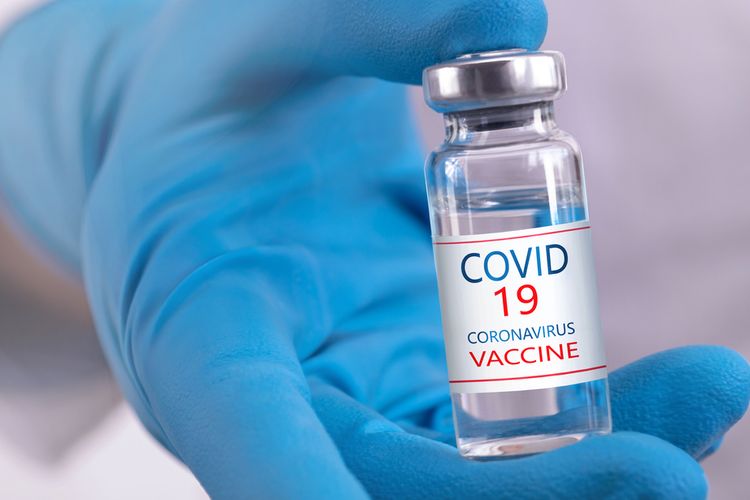 Illustration of Covid-19 vaccine.
Indonesia to Receive Over 30 Million Covid-19 Vaccines to the End of 2021
Indonesian Minister of Health Budi Gunadi Sadikin has announced that the country will receive 11.7 million free doses of the AstraZeneca Covid-19 vaccine through May 2021, even as the product is under fire with countries worldwide for allegedly causing blood clots in some vaccine recipients.
"The 11.7 million Covid-19 vaccines are the result of multilateral cooperation with the GAVI Covax Facility," he said at a hearing with the House of Representatives' Commission IX on Demographic Affairs, Health, Manpower and Transmigration on Monday.
"We are expected to receive 2.5 million doses of the Astra Zeneca vaccine on March 22, two weeks after receiving 1.1 million doses of the vaccine. We will be the recipient of another 7.8 million tons next April, before the last of the shipment comes with 199,200 doses next May."
Indonesia will still receive the vaccines, though the government followed suit with a number of European countries such as Austria and Denmark in delaying their use. The controversy over the AstraZeneca vaccines does not stop the government from procuring vaccines for mass vaccinations.
State owned pharmaceutical company Bio Farma said that it received commitments from the China-based Sinopharm and the US-based Moderna pharmaceutical companies to be supplied with 20.2 million doses of the Covid-19 vaccine.