JAKARTA, KOMPAS.com – Indonesian President Joko Widodo has quashed rumors that he intends to seek a third term after the allegations were floated by former People's Consultative
Assembly [MPR] chairman Amien Rais on KompasTV .
"I have no intention, then and now, of ever becoming president for three terms. I have made this clear many times in the past, and I have no intention of changing my stance," said the head of state, who is also known as Jokowi, on the Presidential Secretariate's YouTube channel on Monday.
Also read: Jokowi Delivers Nyepi Day Greeting to Hindus in Indonesia
Jokowi added that the 1945 Constitution [UUD 1945] clearly stipulated that a president's term was limited to two terms. He denied that the government will make any amendments to the constitution to change those terms, as his administration has more urgent priorities.
"Do not cause any unnecessary [political] unrest, especially as the government is currently combating the coronavirus pandemic."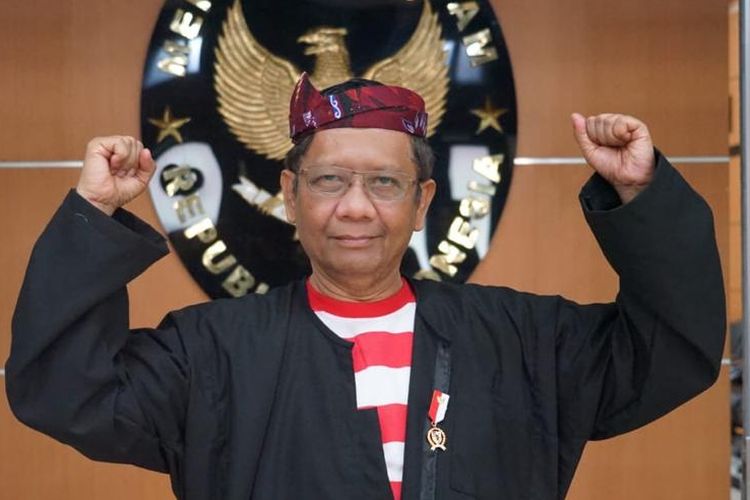 Coordinating Minister for Political, Legal and Security Affairs Mahfud MD wearing a traditional Sakera costume from Madura Island in East Java
Coordinating Minister for Political, Legal and Security Affairs Mahfud MD reiterated Jokowi.
"Any parties or individuals who aims to push the President into [running for a third term] is seeking to mislead or curry political favor from him," he asserted in response to Amien Rais' allegations.
"Although the number of presidential terms is admittedly the prerogative of the MPR as well as political parties, the President's cabinet never discussed the issue, as it is not part of its jurisdiction. We will comply with the 1945 Constitution, not amend it to allow for a third term."
Also read: Jokowi Inaugurates Listyo Sigit Prabowo as New National Police Chief
Aside from Mahfud, Presidential Secretariat spokesman Fadjroel Rachman also denied that the president intends to run for three terms.