JAKARTA, KOMPAS.com – Covid-19 vaccines might have arrived in Indonesia to signal the beginning of the end for the coronavirus, so all one has to do is wait for one's turn to get inoculated against the pandemic and all will be well.
While that might basically be the case, the Indonesian Ministry of Health pointed out that there are a number of tips to ensure that the vaccines will go smoothly.
"For a start, we have to make sure that the recipient is in good health and free of ailments like the common flu," said Muhammad Budi Hidayat, the Secretary for the Ministry's Directorate General for Disease Prevention and Control Muhammad Budi Hidayat on Saturday.
Also read: Indonesian Authorities Vaccinates Clerics With the Covid-19 Vaccine At Jakarta's Istiqlal Mosque
"Second, we have to ensure that the recipient is not drowsy or too tired. Third, they should eat breakfast beforehand, which leads to number four, namely avoid any stress so as to keep from triggering any ulcers."
A good night's sleep
Budi warned that this simple solution will go a long way for those bound to receive their vaccination. "If the recipient of the vaccine have a packed work schedule that requires to stay up, they should get some sleep before they get vaccinated."
He added that the sixth precept particularly goes for companies. "Businesses should take note [of their workers'] schedules and physical condition before they get their Covid-19 shots. Do not let them get too tired, as doing so will pose a potential health risk."
Budi warned that anyone who failed to meet any of these conditions must defer their vaccination.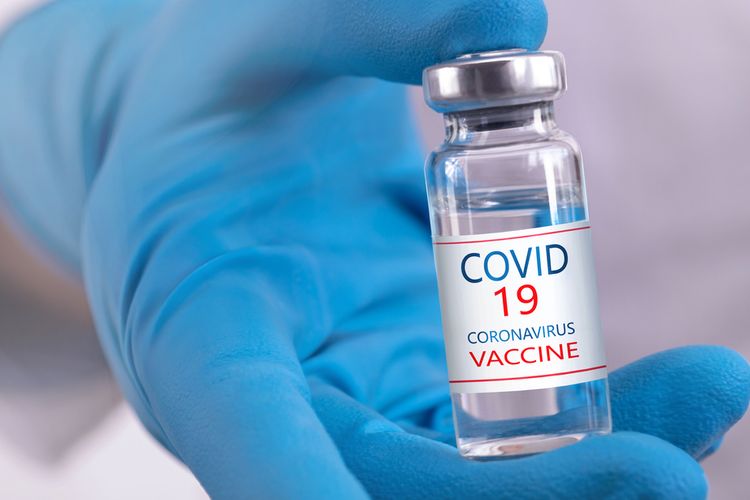 Illustration of Covid-19 vaccine.
"The vaccines are best for fit, well-conditioned individuals as their bodies can form the antibodies to fight the [Covid-19]. If their body drops physically, how can they form the needed antibodies?"