JAKARTA, KOMPAS.com – The Indonesian government has decided to drastically reduce collective leave for the country's national holidays in 2021, after officials attributed the surge in Covid-19 cases at the end of 2020 to the number of these off days.
Coordinating Minister for Human Development and Culture Muhadjir Effendy said "the number of annual collective leave for lengthy holidays have been reduced from seven to two days," he announced in a press release dated Monday, February 22.
"We noted that the number of collective leave days led to an increased number of travelers, which in turn led to a surge in Covid-19 cases. That is why we made a Joint Ministerial Decree [SKB] to reduce collective leave days, which in turn would decrease the rate of Covid-19 transmission."
Muhadjir pointed out that the signatories of the SKB included the Ministry of Religious Affairs, the Ministry of Labor, as well as the Ministry of Administrative and Bureaucratic Reform.
Also read: Indonesia Readies 18 Million Covid-19 Vaccines for Second Mass Vaccination
The collective leave days will be limited to the eve of Lebaran, the Indonesian name for the Islamic Eid-al Fitr holidays celebrating the end of the Islamic holy month of Ramadan on May 12, as well as Christmas Eve on December 24.
"The five collective leave days that are eliminated include March 12, the day after the Is'ra Mir'aj [the Prophet Muhammad's Night Journey] holiday, and the collective leaves for Lebaran on May 17, 18 and 19."
Aside from curbing the rate of Covid-19 transmissions, Muhadjir hoped "reducing the collective leave to [those] two days will ease the Indonesian National Police's ability to manage public movement," he said.
"We also hope that this will reduce the chances of cases from surging on any one day."
Also read: Indonesia to Begin Covid-19 Vaccinations for the Elderly Next Week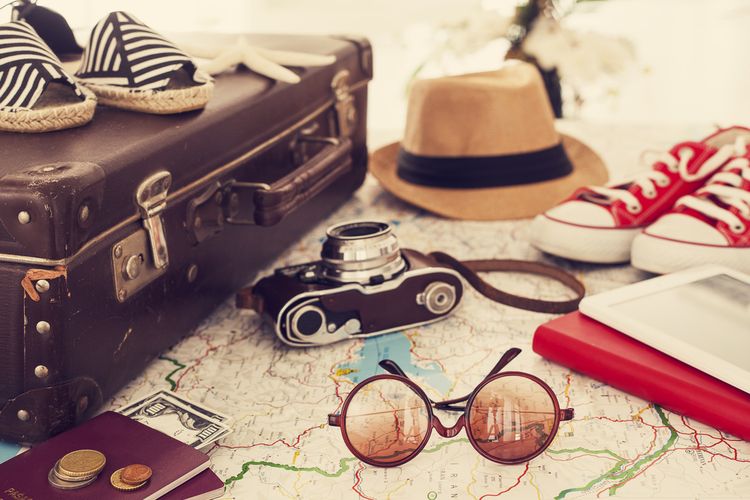 Illustration of holiday essentials