JAKARTA, KOMPAS.com – Indonesia is not losing any time to speed up mass Covid-19 vaccinations by the first half of 2021, as the country continues to receive shipment of the coronavirus vaccine from overseas.
"We aim to vaccinate 60 to 70 million people by the first half of 2021," said Coordinating Minister for Maritime Affairs and Investment Luhut Binsar Pandjaitan on Wednesday, February 3.
Speaking as Deputy Chairman of the COVID-19 Handling and National Economic Recovery Committee or KPCPEN at the 2021 Mandiri Investment Forum, the former Army general admitted that the government still has its work cut out for them.
"There have been a little over one million people who were already vaccinated last January, as medical workers were still prioritized in the vaccination program. We intend to speed up mass vaccinations [in February and March]."
Also read: Indonesia Surpasses A Million Coronavirus Amid Vaccine Rollout
Coordinating Minister for Economic Affairs Airlangga Hartarto reiterated Luhut. "President Joko 'Jokowi' Widodo has urged an increase in the volume of Covid-19 vaccinations [across Indonesia] so as to speed up herd immunity [nationwide] during a recent high-level cabinet meeting," he said.
"Aside from the volume, the President also called on the time frame [for the vaccinations] to be adjusted so that herd immunity can be achieved."
However, Airlangga noted that the implementation of the mass vaccinations should consider a number of factors. "The factors to take into account includes the population density of an area, the locals' mobility, and their interaction within the area," he added.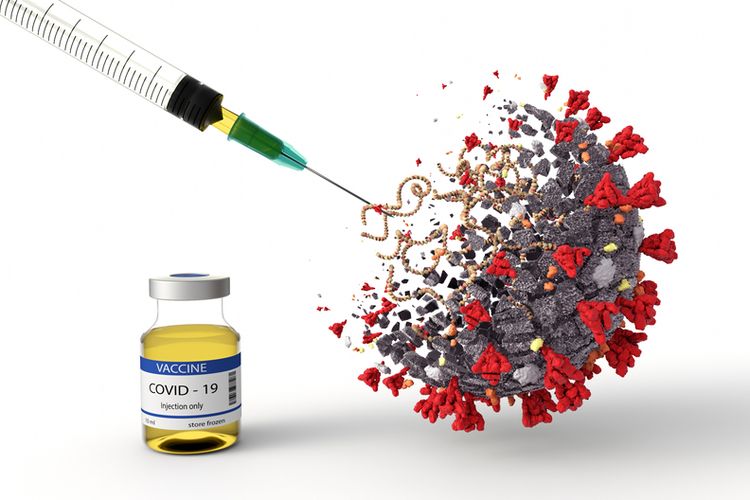 An illustration of Covid-19 vaccine.
Also read: Indonesian BUMN Minister Tackles Covid-19 Vaccine Disinformation
"President Jokowi also highlighted the need to maintain health protocols such as wearing masks, washing hands and social distancing."