Source:
https://go.kompas.com/read/2021/02/02/031639174/indonesia-weighs-in-on-military-coup-in-myanmar?page=all#page2.
Indonesia to Receive Consignment of AstraZeneca Covid-19 Vaccines
The Indonesian Ministry of Health has announced that it will receive between 13.7 to 23.1 million doses of free Covid-19 vaccines from the AstraZeneca pharmaceutical company.
"The shipment of [vaccines] are carried out as part of a multilateral collaboration with the Global Alliance for Vaccine and Immunization [GAVI]," said Ministry of Health Covid-19 expert Siti Nadia Tarmizi on Monday.
"The Covax Facility, which is a joint initiative between GAVI and the World Health Organization [ WHO] issued a letter authorizing the vaccines' shipment."
"The AstraZeneca vaccine can also be used for elderly people from the ages of 60 onwards. This is particularly important, as this age group has the highest mortality rate from Covid-19," she added.
Indonesia's vaccine drive aims to vaccinate 181 million people to achieve herd immunity.
Source:
https://go.kompas.com/read/2021/02/01/230813374/indonesia-to-receive-consignment-of-astrazeneca-covid-19-vaccines.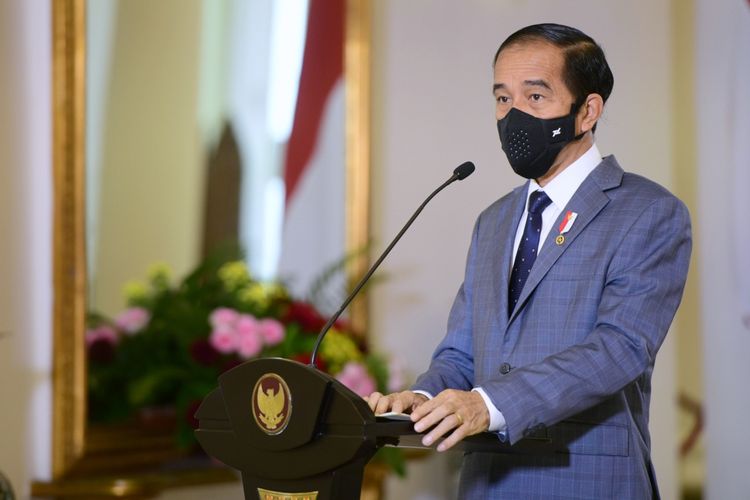 President Joko Widodo delivers his speech during the opening of 2020 Innovation Indonesia Expo on Tuesday, November 10, 2020.