KOMPAS.com – Countries around the world have expressed their condolences to Indonesia, days after low-cost carrier Sriwijaya Air Flight SJ 182 went down off Jakarta on Saturday, January 9, 2021, with the loss of 65 passengers and crew.
Singapore was among the first to express their condolences, with Prime Minister Lee Hsien Loong extending his sympathies over the disaster in a letter to Indonesian President Joko 'Jokowi' Widodo.
"I am deeply sorry to learn of the crash of Sriwijaya Air flight SJ182 on 9 January 2021. On behalf of the Government of Singapore, I extend my deepest condolences to the families of those involved in this tragedy," said Lee.
"Singapore is ready to assist with the ongoing search and recovery efforts if required by Indonesia."
Also read: Jokowi Extends Deepest Condolences Over Plane Crash
India is just as heartfelt in its condolences, as Prime Minister Narendra Modi expressed his solidarity with Indonesia. "Deepest condolences to the families of those who lost their lives in the unfortunate plane crash in Indonesia. India stands with Indonesia in this hour of grief," he posted on Twitter.
Russia also highlighted the human cost of the disaster, which is one of the worst in Indonesia since the loss of budget airline Adam Air in 2007.
"Please accept [our] sincere condolences in view of the death of passengers and crew members of [Sriwijaya Air Flight SJ 182, which] crashed near the Java coast," Russian President Vladimir Putin said to Jokowi.
"Please convey words of compassion and support to the nearest and dearest of the victims."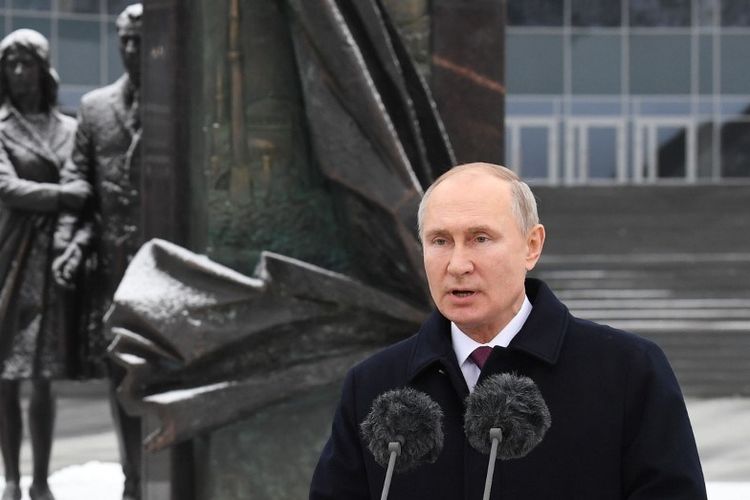 Russian President Vladimir Putin delivers a speech during a ceremony marking the Security Agencies Workers Day at the headquarters of the Foreign Intelligence Service in Moscow on December 20, 2020. (Photo by Alexey NIKOLSKY / SPUTNIK / AFP)
Also read: Sriwijaya Air Flight from Jakarta to Pontianak Loses Contact Over Jakarta's Thousand Islands