JAKARTA, KOMPAS.com – Indonesian President Joko 'Jokowi' Widodo has raised the possibility of beginning 2021 with a nationwide lockdown, as the number of Covid-19 cases more than doubled during the last two months of 2020.
Speaking during a meeting with his cabinet and governors on Wednesday, January 6, 2021, Jokowi urged the officials to redouble efforts to contain the pandemic.
"[Covid-19 cases surged] as public compliance with health protocols such as wearing masks, washing hands and practicing social distancing declined," the head of state said.
"I urge the Covid-19 Task Force to communicate health protocols more effectively through television and other media." Jokowi urged the public not to become complacent.
Also read: Mass Covid-19 Vaccinations Must Be Done Less Than 12 Months, Jokowi Tells
"Cities like London, Tokyo and Bangkok are already in lockdown. The former is more drastic, as the rest of Great Britain is also locked down," he noted.
"In November there were 54 thousand cases [across Indonesia], which more than doubled to 110 thousand in December. The public should be informed of this development so as to comply with health protocols."
Jokowi's warning comes as the government is set to impose tight social distancing in Java and Bali between January 11 to January 25.
Coordinating Minister for Economic Affairs Airlangga Hartarto announced the imposition of the policy, after the number of weekly cases surged from 48,434 in December 2020 to 51,986 in January 2021.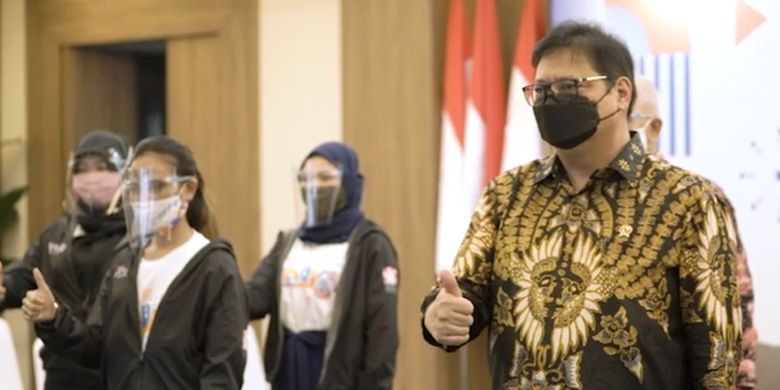 Coordinating Minister for Economic Affairs Airlangga Hartanto at the ministrys office, (15/12/2020)
Also read: 40 Million Indonesians to Receive First Covid-19 Vaccinations