JAKARTA, KOMPAS.com – Indonesia is set to carry out chemical castration as a penalty for sex offenders following a string of cases involving women and children in 2020.
The country will be the eighth in the world to have the punishment in its book, following the likes of Great Britain, the Ukraine, and a number of US states.
The Indonesian National Police is starting to disclose the role of Indonesian Jemaah Islamiyah militants in the Syrian Civil War. Investigators said their influence is out of proportion to their actual numbers.
Indonesian pharmaceutical company Bio Farma has distributed the preliminary 700 thousand vaccines to provinces throughout the country. However, West Java and West Sulawesi are not on this list, in an inexplicably glaring omission.
And a survey conducted by Kompas has shown that the Indonesian public is looking forward to 2021, after going through a hard year in 2020 that was dominated by Covid-19 and the challenges stemming from the pandemic. Read on for more on these stories: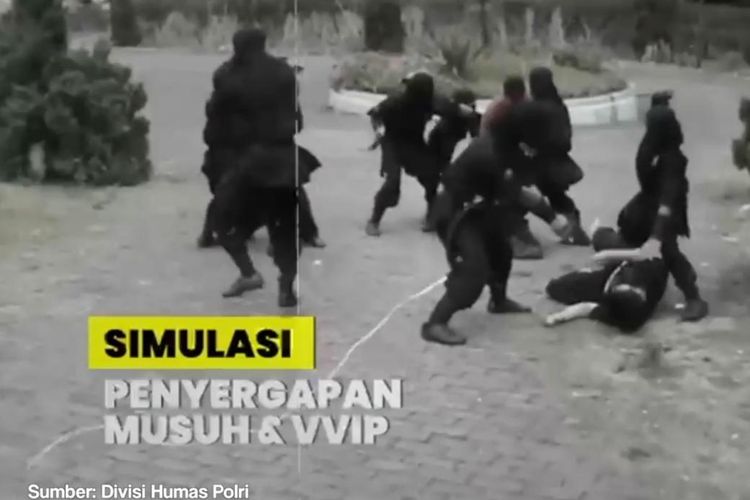 Young Jemaah Islamiyah (JI) militants training in ambushes, kidnapping as well as bomb making at a villa in Semarang, Central Java
Indonesian JI Militants Respected by Terrorists in Syrian Civil War
The Indonesian National Police has started to disclose the role played by Indonesian Jemaah Islamiyah [JI] militants during the Syrian Civil War.
Indonesian National Police spokesman Inspector General Argo Yuwono announced the militants were "fully trained in in management and IT, while others were skilled in medicine, linguistics and self-defense," he said on Monday, January 4.
Argo added that the information was based on the confessions of Para Wijayanto, a senior JI operative or Amir who was captured in the city of Bekasi, West Java province, in 2019.
"The militants also learned additional military skills such as bombmaking, driving tanks and operating heavy weapons as they served in the frontlines and guarded Syria's borders," he added.