JAKARTA, KOMPAS.com – Indonesian President Joko Widodo's administration has assured that it has the Indonesian people covered against the Covid-19 pandemic, after the government announced that it has procured 371 million vaccines for the coronavirus through 2022.
"275 million doses of the vaccine will be prepared for 2021. Another 87 million doses will be earmarked for 2022," said Ministry of National Development Planning/National Development Planning Agency [PPN/Bappenas] Senior Adviser Amailia Adininggar Widyasanti on Monday, December 28.
"Most of the vaccines for 2021, specifically 116 million doses, will come from the Chinese pharmaceutical company Sinovac. The rest are from pharmaceutical companies like Novavax and Pfizer in the US, Britain's Astrazeneca, and WHO and GAVI affiliate Covavax."
Also read: Indonesia to Allocate Up to $5 Billion for Covid-19 Vaccines
Amalia added that another 87 million vaccines from Sinovac and Novavax will come in 2022, while other pharmaceutical companies will provide the remainder of the vaccines. She did not disclose which corporations they were from.
"The government will procure the vaccines to meet its plan of vaccinating 181 million Indonesians to achieve herd immunity [through 2022], and yet have spares," said Bappenas head Suharso Monoarfa.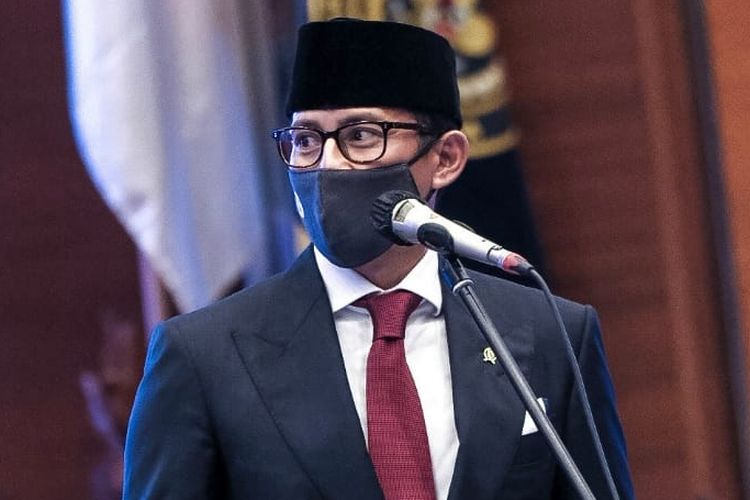 New Indonesian Tourism and Creative Economy Minister Sandiaga Uno
New Indonesian Tourism and Creative Economy Minister Sandiaga Salahuddin Uno noted that the government is expecting a third of the vaccines soon.
Also read: President Jokowi Okays Free Covid-19 Vaccination for All Indonesians
"Coordinating Minister for Maritime Affairs and Investment Luhut Binsar Pandjaitaan told me that 120 million doses of the Covid-19 vaccine will arrive in Indonesia in the first quarter of 2021. I hope the move will help Indonesia achieve herd immunity in 2021," he said.
"If we can achieve herd immunity, the Ministry can stimulate tourism by encouraging at least 55 million domestic tourists to travel, particularly to super priority tourist destinations like Borobudur temple and Labuan Bajo."