JAKARTA, KOMPAS.com – Indonesian Transportation Minister Budi Karya Sumadi has moved to ease the burden of holiday travelers who were unable to board their flights due to the Covid-19 pandemic.
"Airline passengers who tested positive for Covid-19 are entitled to claim a refund from their respective airlines," said the former Angkasa Pura transportation company boss in a press release on Saturday, December 26.
"The refund is the least we can do [for the passengers], as they cannot board their flight due to their positive diagnosis."
Also read: Passenger Numbers on Garuda Indonesia Increase Towards End of 2020
He also warned airlines and other stakeholders at the airport to brace for an influx of holiday travelers heading out of Jakarta before New Year's Day 2021, as well as those heading back to the capital in the beginning of January.
However, Indonesian flag carrier Garuda Indonesia noted that the number of passengers seeking refunds is still relatively small.
"So far, three percent of [Garuda Indonesia's passengers] requested for a refund. Twice as many of them asked for their flights to be rescheduled," said Garuda President Director Irfan Setiaputra.
"Most of them rescheduled their flights to periods after the holiday season, particularly those who flew for vacation instead of returning to their hometowns."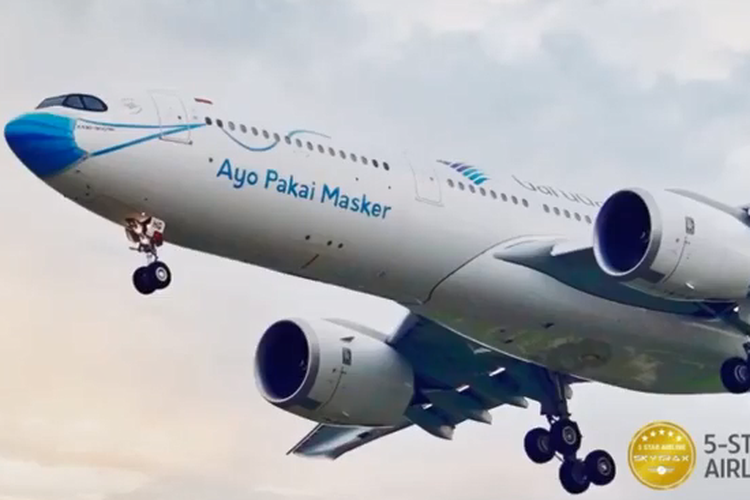 Garuda Indonesia airliner sports a face mask livery as it takes off (13/10/2020)
Also read: Garuda Indonesia World's Most Compliant Airline Concerning Health Protocols: Safe Travel Barometer
Officials at Soekarno-Hatta International Airport noted that 360 passengers out of approximately 40 thousand who took the rapid antigen tests decided to cancel their flight.