KOMPAS.com – The Indonesian Solidarity Party (PSI) slammed the Jakarta Regional People's Representative Council (DPRD DKI) for requesting a Jakarta Regional Budget of Rp 888.68 billion in 2021.
PSI vocalized their outright disapproval of increasing the capital city's budget next year given the circumstances with the coronavirus pandemic that has affected Indonesia hard.
As Covid-19 confirmed cases shattered records once more with 5,828 new infections, the Indonesian government is planning to announce their decision for the December holidays.
Indonesia's Coordinating Minister for Human Development and Cultural Affairs, Muhadjir Effendy shared the news update, adding that there are some options regarding the decision on Indonesia's public holidays.
Turning to East Java, the region's governor Khofifah Indar Parawansa stated that Sidoarjo Regency could be the future site of Indonesia's Halal Industry Zone.
The objective of the plan is to have Indonesia rank in the world's top-10 ranking for Halal food and fashion industries.
More details on today's Indonesia news are highlighted below:
1. Jakarta DPR Budget for 2021 Amounts to Rp 888.68 Billion
The Jakarta Regional People's Representative Council wants its budget to be increased to Rp 888,68 billion, according to statements made by PSI.
The Jakarta Regional People's Representative Council cites business visits, socialization of regional laws, meetings on regional laws, recess, and other work-related activities as reasons behind the proposed budget increase.
Furthermore, PSI has asked the Jakarta Provincial Government to reconsider their event budget plans for next year which amounts to Rp 125.8 billion for advertisements whereas Rp 51.3 billion has been allocated for large-scale promotions.
Considering how the coronavirus pandemic may not be over in 2021, PSI reminded the Jakarta Provincial Government that such events would draw crowds which are currently prohibited.
Source: https://megapolitan.kompas.com/read/2020/11/27/20584611/anggaran-kegiatan-anggota-dprd-dki-capai-rp-88868-miliar-psi-kami-tak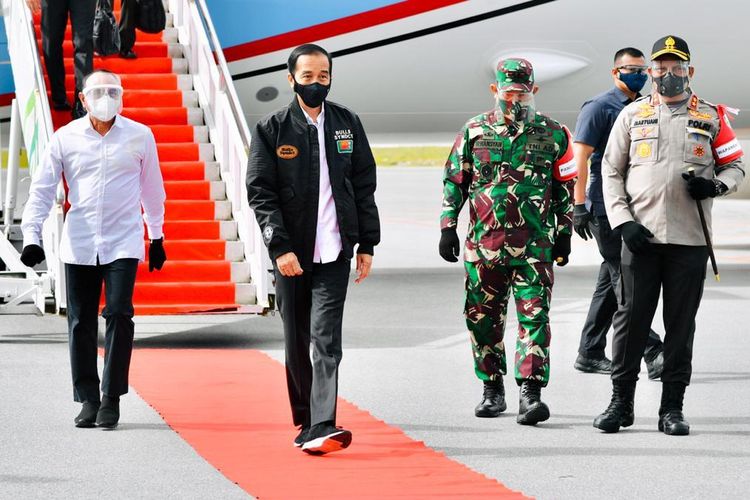 Indonesian President Joko ?Jokowi? Widodo?s G20 appearance featured issues on economic recovery and healthcare funding amid a crucial time in global politics.
2. Decision on Indonesia's Public Holidays for December Scheduled for Monday
Matters concerning Indonesia's public holidays will be decided on Monday by President Joko 'Jokowi' Widodo.
The Indonesian President has asked to decrease the number of holiday days for the last stretch of 2020.
Jokowi explained that the preference is to avoid an overly long holiday that could contribute to the high-levels of new Covid-19 infections in the country.
Earlier this year, the government made the decision to replace the Eid ul-Fitr holidays on May 26-29 for Dec. 28-31, 2020.
Spokesperson for the National Covid-19 Taskforce, Wiku Adisasmito concurred that a long holiday will contribute to more Covid-19 confirmed cases national as evidenced by the holidays in August.
The recent debate over Indonesia's public holidays for December 2020 and the Indonesian President's concerns come as the country experience another spike in Covid-19 cases from the long holiday break in October.
Source: https://nasional.kompas.com/read/2020/11/27/17280701/senin-presiden-akan-putuskan-soal-libur-akhir-tahun?page=all#page2
3. Sidoarjo Becomes a Potential Site of Indonesia's Halal Industry Zone
Around 148 hectares of land is being prepped by the East Java Provincial Government to develop the Sidoarjo Regency as Indonesia's Halal Industry Zone.
East Java Governor, Khofifah Indar Parawansa explained that the region's Halal culinary potential is abundant thus it would be a waste to not optimize it.
She further stated that Indonesia has the largest Muslim population in the world in which East Java is home to numerous Islamic boarding schools.
Indonesia's Halal Industry Zone aims to cover various sectors such as food and beverages and cosmetics.
Khofifah shared that plans to develop the zone have been passed on to the Chairman of the Indonesia Investment Coordinating Board, Bahlil Lahadalia.
East Java joins Batang and Subang which are also being considered as Indonesia's Halal Industry Zone.
Source: https://regional.kompas.com/read/2020/11/27/21284301/lahan-148-hektare-di-sidoarjo-disiapkan-untuk-kawasan-industri-halal
Dapatkan update berita pilihan dan breaking news setiap hari dari Kompas.com. Mari bergabung di Grup Telegram "Kompas.com News Update", caranya klik link https://t.me/kompascomupdate, kemudian join. Anda harus install aplikasi Telegram terlebih dulu di ponsel.