JAKARTA, KOMPAS.com – Former Indonesian President Megawati Soekarnoputri deplored Indonesian youth for constantly protesting instead of contributing, as the country marks the 92nd anniversary of the Youth Pledge, an epochal event in Indonesian history, on October 28.
The daughter of Indonesia's first President and founding father urged Indonesian youth to take their grievances over the government's Job Creation Omnibus Law to Parliament instead of taking it out on infrastructure such as Transjakarta bus stops.
But her challenge fell on deaf ears as students and labor groups in cities across Indonesia used the momentum from the Youth Pledge to get their grievances heard.
However, the unrest and Indonesia's surging Covid-19 cases failed to keep Indonesian holidaymakers from taking advantage of the country's long weekend to travel. Here are a number of today's top news as curated by our editors:
Illustration of Covid-19 safety precautions
1. Indonesian Covid-19 Cases Top 400,000
Indonesia's struggle against the Covid-19 pandemic literally reached new heights, as the country exceeded the grim milestone of 400,000 cases.
The Indonesian Ministry of Health said the number of cases now stands at 400,483.
"The surge following an additional 4,029 cases October 27-28," said the Ministry in its website. The number of deaths stood at 13,612 people, while 325,793 recovered."
Source: https://nasional.kompas.com/read/2020/10/28/15451051/update-28-oktober-tambah-4029-kasus-covid-19-di-indonesia-capai-400483.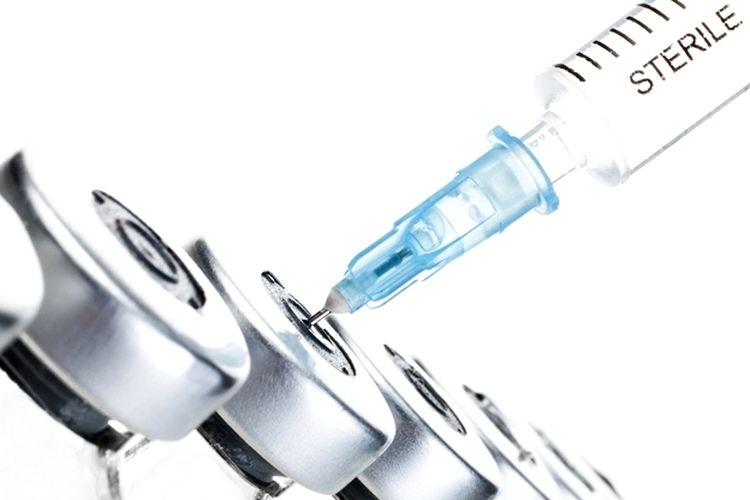 An example of a mass vaccination
2. BPOM Yet to Greenlight Covid-19 Vaccines Procured for Indonesia
President Joko Widodo's plan to start nationwide Covid-19 vaccinations by November is potentially thrown in disarray as calls grew among the Indonesian public for a vaccine to get the country back on track.
"[The Food and Drug Agency or BPOM] has yet to issue the Emergency Use Authorization for the vaccines [procured by the government], because all of them are either at the pre-clinical or clinical testing stage," said BPOM spokesperson Togi J. Hutadjulu.
She insisted that BPOM is playing by the book because it supports the government in its fight against Covid-19 and bid to restore Indonesia's economy, instead of any intent at obstructionism.
"We have not issued the Emergency Use Authorization because [President Joko Widodo] ordered us to cautiously proceed with our plan to inoculate the Indonesian public by putting their health and safety first," Togi said.
"We also have to comply with standards for medication and vaccines, namely clinical tests to prove their medical value and safety. The vaccines also have to undergo production, quality and safety tests before they can be authorized."
The Indonesian government have inked deals with China, the United Arab Emirates and the United Kingdom to produce a Covid-19 vaccine.
The production of the vaccine entailed the collaboration between Indonesian pharmaceutical companies Bio Farma and Kimia Farma with their British, Chinese and Emirati counterparts AstraZeneca, Sinopharm and G42.
Source: https://www.kompas.com/sains/read/2020/10/28/183200523/bpom--belum-ada-kandidat-vaksin-covid-19-yang-dapat-izin-edar-di-indonesia?page=all#page2.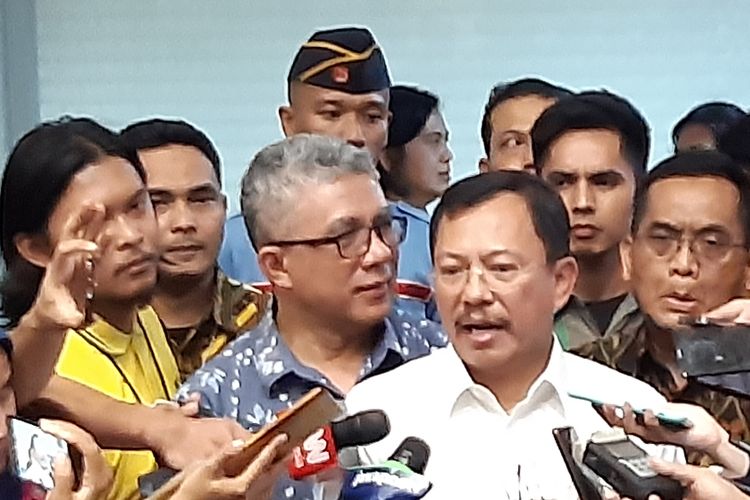 Indonesian Health Minister Terawan Agus Putranto after a briefing in Parliament
3. Indonesian Survey Reveals Public Clamor Against Health Minister Terawan Agus Putranto
Life is not getting any easier for embattled Indonesian Health Minister Terawan Agus Putranto after a survey by the Indonesia Political Opinion (IPO) polling agency showed that 57 percent of respondents called for his resignation.
Communications and Technology Minister Johnny G. Plate placed second among the list with 55 percent, while Justice and Human Rights Minister Yasonna Laoly is third at 47 percent.
"Terawan and Yasonna consistently showed up on our list of ministers that the public wished to see replaced," said IPO Executive Director Dedi Kurnia Syah on October 28.
"This shows that the public is still open to a [cabinet] reshuffle. Sixty percent of respondents agreed that President Jokowi should carry out the step, while 22 percent disagreed."
Other ministers who earned unfavourable reviews included Agriculture Minister Syahrul Yasin Limpo and Education and Culture Minister Nadiem Makarim.
The IPO carried out the survey October 12-23 with 1,370 respondents throughout Indonesia. The survey is 95 percent accurate wih a 2.9 percent margin of error.
Source: https://nasional.kompas.com/read/2020/10/28/17414191/survei-ipo-57-persen-responden-berharap-menkes-terawan-dicopot-dari-kabinet.
Dapatkan update berita pilihan dan breaking news setiap hari dari Kompas.com. Mari bergabung di Grup Telegram "Kompas.com News Update", caranya klik link https://t.me/kompascomupdate, kemudian join. Anda harus install aplikasi Telegram terlebih dulu di ponsel.