JAKARTA, KOMPAS.com – The Indonesian National Police has denied cracking down on groups or individuals who expressed differing opinions from the government.
This after an Indonesian Political Indicator (IPI) survey indicated that the police has cracked down on dissent and freedom of expression.
"[The Police] would not act repressively against individuals [or groups] who held dissenting opinions [from the government]," said Police spokesman Brigadier General Awi Setiyono in Jakarta on October 26. "Our actions are based on the laws that we enforce."
Also read: Indonesia Highlights | Fear of Expression in Indonesia | Jakarta Re-Extends Lockdown | Indonesia's Halal Industry Needs a Push
Awi added that the police would only carry out arrests and other actions based on reports and their ability to construct a legal case.
"We can charge an individual with a criminal case if we deem that their actions break the law. Next, we will determine how or what laws were broken, then construct a legal case based on those findings."
He added: "If the public is dissatisfied with our actions, then they have the right to take [the police] to court. This course can be taken to determine the legality of our actions."
IPI Executive Director Burhanuddin Muhtadi disclosed that 69.6 percent of the survey respondents agreed that the public is increasingly wary of expressing their opinions due to fears of excessive force from the authorities.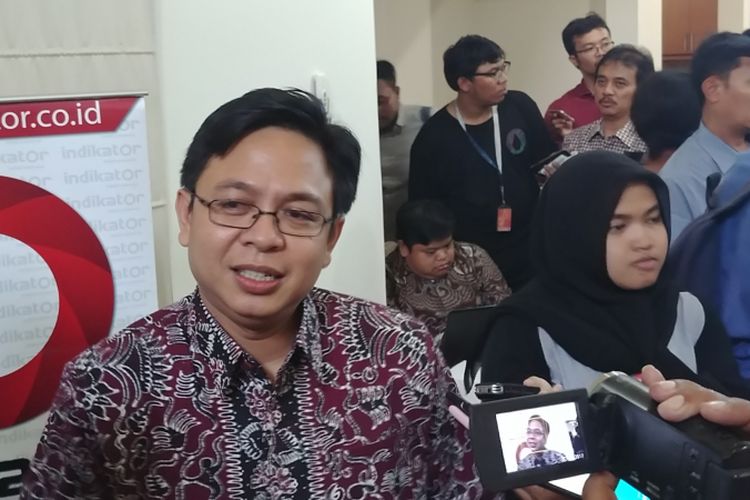 IPI Executive Director Burhanuddin Muhtadi (11/10/2017)
Also read: Indonesian Public Critical of President Jokowi's Second Term
"21.9 percent of the respondents strongly agreed that the Indonesian people are increasingly fearful of expressing their opinions. Another 47.7 percent agreed, while 22 percent disagreed," said Burhanuddin of the survey.