KOMPAS.com – Indonesia stands to gain from increased exports of its traditional herbal products and medicinal plants to China where herbal remedies are rising in popularity amid the Covid-19 pandemic, the Indonesian envoy to China and Mongolia said recently.
Ambassador Djauhari Oratmangun said based on China Customs Data, medicinal plants are among Indonesia's top 10 commodity exports to China.
Djauhari said Indonesia is ranked 11th in the list of suppliers for Chinese imports for the category of goods or raw materials in the form of plants.
"The products that are mostly imported by China are plants used as raw materials for perfume, traditional medicines, and insecticides," Djauhari said during a virtual talk on modern traditional herbal drinks.
Also read: Indonesia Reopens Flights to Wuhan and Other Chinese Destinations
"During the pandemic from January to July 2020, China's import continued to rise and it saw an increase of around 32 percent," the envoy said.
China could be a large market for traditional medicinal products because herbal medicine is widely consumed by the Chinese people for generations, he said.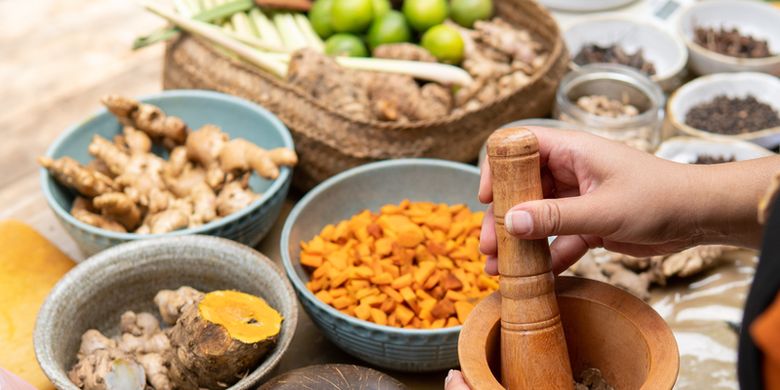 The process of making traditional herbal drinks in Indonesia.
"Most of the Chinese people believe in the effectiveness of traditional medicine rather than pharmaceutical medicine," Djauhari said.
"That's why if we go to a doctor here, we will be asked whether we need traditional medicines or prescribed medications or a combination of the two," he added.
Chinese people have been consuming traditional medicine to cure diseases and maintaining good health for thousands of years.