JAKARTA, KOMPAS.com – Jakarta Governor Anies Baswedan has extended the first phase of the transition period from its large-scale social distancing in the capital for the fourth time since the policy was first enacted on June 5.
"[The Jakarta Provincial Administration] will lengthen the transition large-scale social distancing from August 14 to August 27," he said in a press statement to Kompas.com on August 13.
"We decided to apply the extension following the increase in [Covid-19] positive cases and Jakarta's increasing positivity rates, which rose by 8.7 percent this week. However, our accumulative positivity rate is 5.7 percent, or still within the WHO's range of 5 percent."
Also read: Jakarta Covid-19 Restrictions Extended for Another Two Weeks
Anies added that the Jakarta Provincial Administration will increase testing to reduce positivity rates and break the chain of transmission for Covid-19.
"We will prioritize active case finding, in which we seek people who has not been tested before," he said. "Under this method, those who tested positive, especially those who are asymptomatic, will have time to self-isolate and prevent any further infections."
Anies also curbed activites that would have made social distancing difficult.
"Among the public mass gatherings that we curtailed are Car Free Day [CFD], as well as the traditional games to celebrate Independence Day on 17th August," the Gerindra Party politician said.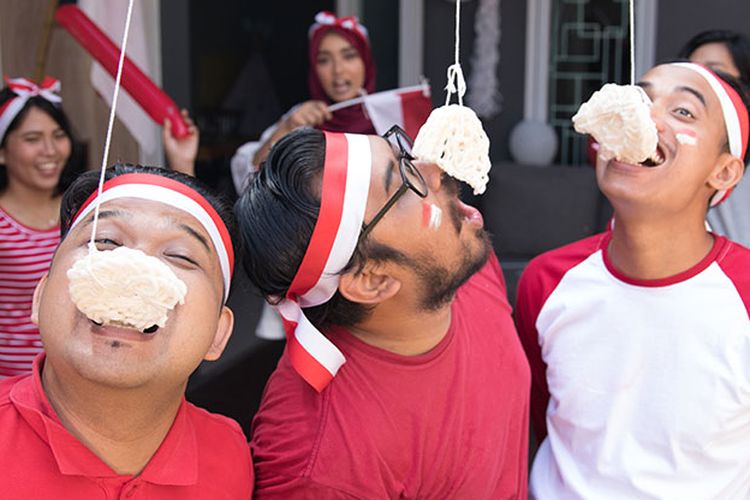 Cracker eating contest to mark Indonesias Independence Day on 17 August
Also read: Authorities Rebuff Allegation Jakarta is a Black Zone for Covid-19 Transmission
"Both events are bound to attract crowds to the extent that they will get out of hand. However, flag ceremonies for Independence Day are still allowed with limited numbers of participants, as are bunting, flags and other decorations to mark the occasion."