JAKARTA, KOMPAS.com – As Covid-19 wreaked havoc on the Indonesian economy and other parts of the nation's life, digital startups are among the hardest hit.
The Katadata Insight Center research company found this in a survey of 139 startups in Indonesia between May and June 2020.
"Some 74.8 percent of startups noted their fortunes to be good or very good in 2019. That number has fallen to 33 percent this year," said Katadata Insight Center Research Director Mulya Amri Mulya during a webinar on Thursday, July 9.
"The majority of [respondents] or 42.5 percent said they are doing badly or very badly because of Covid-19. Only 24.5 [of the startups surveyed] noted no change in their fortunes."
Katadata's survey shows that only 48.9 percent of the startups are positive they can survive until 2021 since the Covid-19 pandemic struck Indonesia last March. Most of them doubt that they can hold on for more than a year.
Also read: Gojek Cuts 430 Jobs As Indonesian Economy Slows Down Due to Covid-19
Mulya added that the hardest hit startups are those in the tourism, digital ecosystem support, and maritime sectors. On the other hand, payment systems, logistics, agriculture, health, information technology and education are expected to last through the Covid-19 crisis.
"The most visible signs of the pressures these startups experience are in decreasing numbers of people downloading or visiting their site, lower monthly transactions and their value or buying their products or services," Mulya noted.
"Many startups with revenues between 1 billion rupiah to 100 billion rupiah [USD$69,310.71 to USD$6,931,071.00] have seen their earnings drop by 14.7 to 30.2 percent."
Mulya attributed this shift to changes in the type and focus in services, such as online courses from offline classes.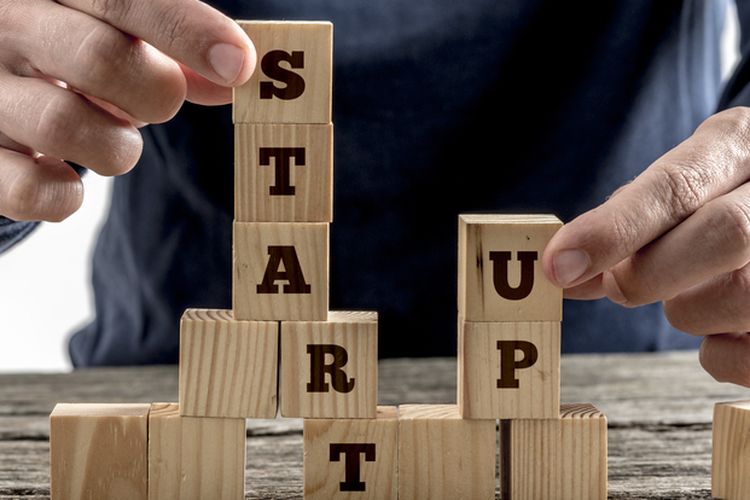 Illustration of startup