JAKARTA, KOMPAS.com – Indonesia's uphill struggle against the coronavirus is bound to get even more difficult as the country's Covid-19 Task Force has warned about the correlation between the pandemic and dengue fever.
"[This correlation] means that people who tested positive for Covid-19 are at risk of dengue fever," Task Force spokesperson Dr. Reisa Broto Asmoro said at a press conference in Jakarta on Friday, July 3.
Dengue fever has stricken over 70,000 Indonesians, she said, noting that many of them are in provinces with high rates of Covid-19 cases, such East Java, Central Java and South Sulawesi.
The Antara state news agency reported that dengue fever has killed up to 500 Indonesians. Yet their deaths have gone unnoticed.
Also read: 7 in 10 Indonesians with Disabilities Don't Fully Grasp Covid-19 Health Protocols
"[Medical authorities] are currently preoccupied with Covid-19, leaving many dengue fever cases untreated. The pandemic also hampered dengue fever countermeasures such as cleaning the environment, which entails a number of people congregating in violation of health protocols."
Reisa maintained that the public does not have to feel helpless in the face of Covid-19 and dengue fever.
"The public can keep dengue fever by carrying out the government's triple action method of draining, covering or burying containers that can hold water," she said, noting that dengue fever mosquitos lay their eggs near water.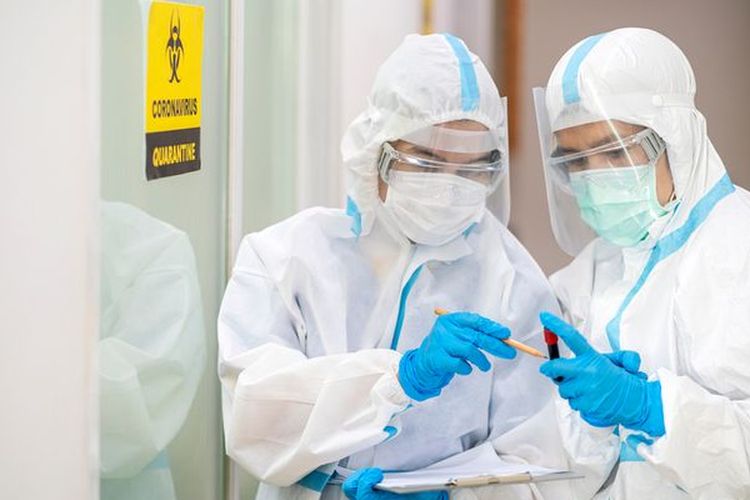 Medical workers in personal protective equipment (PPE)
Covid-19 cases continue to surge
Meanwhile, the government announced that the number of Covid-19 cases in Indonesia has surged past 60,000.