JAKARTA, KOMPAS.com – Indonesian UN peacekeepers deployed with Monusco [United Nations Organization Stabilization Mission in the Democratic Republic of the Congo] said they succeeded in ending an inter-tribal conflict in the country's Tanganyika Province.
The achievement comes days after insurgents from the Alliance of Democratic Forces [ADF] killed an Indonesian peacekeeper.
Keeping the peace
"A task force of Indonesian peacekeepers with Monusco's Long Range Mission ended an ongoing conflict between the Persi Kaomba, Aleluya, and Apa na Pale tribes," said the unit's commander, Lieutenant Colonel Daniel Lumbanraja, in a press statement on Thursday, June 25.
"The task force accepted the surrender of 27 members of the three tribes. They also handed over their weapons, including 24 AK-47's, 15 magazines, and 51 bows and 63 arrows," said Daniel, noting that the tribesmen have been fighting one another for years over natural resources.
Also read: Indonesian UN Peacekeeper Dies During Tour in DR Congo
Daniel said the peacekeeping effort is part of Monusco's Disarmament Demobilization Reintegration (DDR) policy. He added that the conflict resolution is a part of the protection of civilians, which is a UN mandate for Monusco.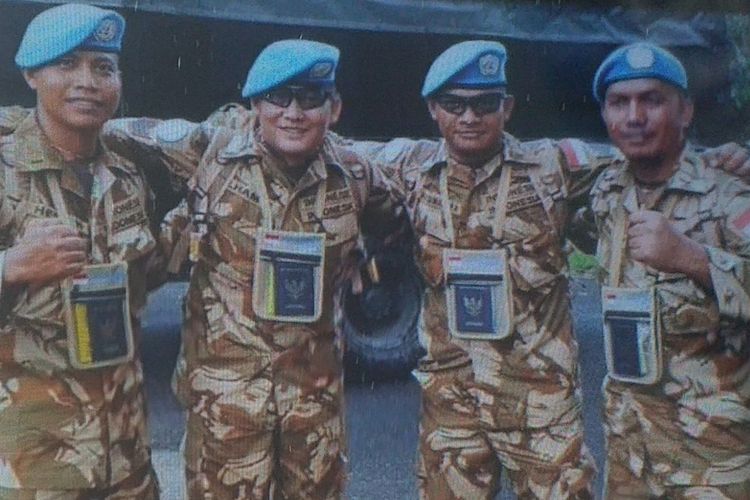 Sergeant Major Rama Wahyudi during his peacekeeping tour in the DR Congo
Reviewing peacekeeping procedures
The success comes as Indonesia is evaluating Monusco's current patrol system, after Uganda-based Alliance of Democratic Forces (ADF) attacked a UN patrol last Monday. The firefight claimed two Indonesian casualties.
They include Army Sergeant Major Rama Wahyudi, who was killed in the attack.