JAKARTA, KOMPAS.com – Indonesian Foreign Minister Retno Marsudi maintains her strong stance against Israel, following the country's plan to annex the West Bank.
"I call on other ASEAN countries to take collective action to support Palestinian rights and reject Israel's plan to annex [the West Bank]," said Retno in a video conference with her counterparts from other Southeast Asian countries on Wednesday, June 24.
Also read: Indonesian UN Peacekeeper Dies During Tour in DR Congo
Retno added that the Israeli move violates international law and United Nations resolutions.
"The plans to annex the West Bank will undo the diplomatic efforts to reach a two state solution," she noted.
The minister said Indonesia will continue to support Palestine in its bid for nationhood.
"We will continue our support for Palestine in the form of financial aid to the United Nations Relief and Works Agency [UNRWA] for Palestinian refugees," she said.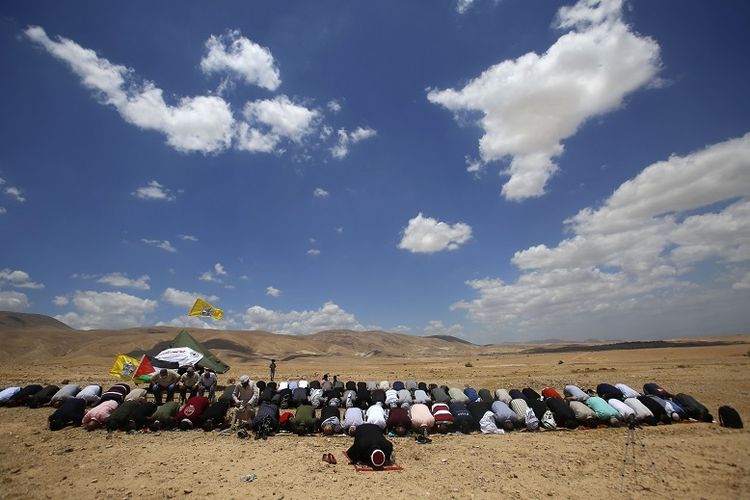 Palestinians protest Israels plan to annex the West Bank
The Indonesian House of Representatives [DPR] is just as strident in its condemnation of Israel.
"We condemn Israel's unilateral plan to annex the West Bank," said DPR Group on Bilateral Cooperation [GKSB] Chairman Syahrul Aidi Maazat.
He added that the group will start off by consulting the Indonesian Ministry of Foreign Affairs and the Palestinian Ambassador to Indonesia on the matter.