JAKARTA, KOMPAS.com – Police in Jakarta has arrested an American national suspected of pedophilia, in a case that disclosed the existence of a prostitution ring preying on minors.
Jakarta Metropolitan Police spokesman Yusri Yunus said that the police nabbed Russ Albert Medlin during a raid on his residence in Brawijaya Street, Kebayoran Baru, South Jakarta.
"We launched the operation to arrest Medlin after we were tipped off by suspicious locals. He admitted to having intercourse with an underage girl, including a trio prior to the raid," said Yusri.
Accomplices for his crimes
Yusri added that Medlin used a woman to procure his victims. "We identified [Medlin's accomplice] as a 20-year-old woman, whom we identify as A," he said.
"Medlin asked A to procure underage girls, and the latter did so. She also introduced the suspect to one of his first victims, 15-year-old SS."
Also read: KPK Demands 10 Year Sentence For Disgraced Former Minister
"Transcripts of Medlin's chats with SS on WhatsApp showed that he asked her to bring her friends," Yusri added. "SS brought two of her friends, each of whom was promised a payment of Rp. 2 million (USD 140.97)."
According to Yusri, Medlin incriminated himself in more ways than one. "Medlin chronicled his actions by recording them on his cell phone. He orders his victims to take turns recording him as he takes turns abusing them."
Yusri said that the police is pursuing A, who is still at large.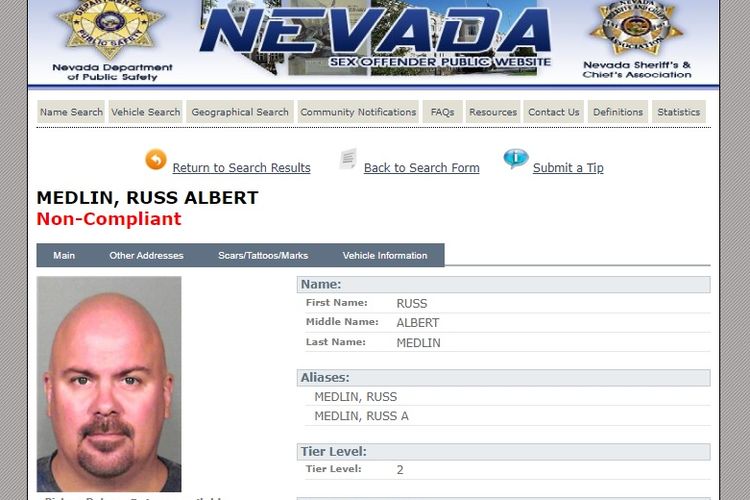 A wanted man
Yusri pointed out that Medlin's notoriety has gone beyond borders. "[Medlin] is a Red Notice fugitive that is wanted by both Interpol and the FBI since November 2016," he said.
"He has been convicted of sexually abusing a 14-year-old in the US state of Nevada for 2006, and was imprisoned for two years for the crime. Even then, he has been known for recording his crimes on underage children."
Also read: KPK Arrest Former Dirgantara President Director For Graft
Pedophilia is not the only crime on Medlin's record, he added. "[Medlin] is also wanted by US authorities for a Bitcoin investor scam which cost its victims over USD 722 million." He said Indonesian authorities are cooperating with the FBI on the Medlin investigation.
The US Embassy in Jakarta has yet to comment on the case.
(Writer: Malda Marison/ Editor: Irfan Maullana)
Source:
https://megapolitan.kompas.com/read/2020/06/17/06342451/fakta-fakta-russ-medlin-buronan-fbi-yang-tertangkap-karena-sewa-psk-anak?page=all#page2.
Dapatkan update berita pilihan dan breaking news setiap hari dari Kompas.com. Mari bergabung di Grup Telegram "Kompas.com News Update", caranya klik link https://t.me/kompascomupdate, kemudian join. Anda harus install aplikasi Telegram terlebih dulu di ponsel.