JAKARTA, KOMPAS.com – Indonesia's top antigraft agency have not missed a beat in their ongoing fight against graft, corruption and other white collar crimes, even as the coronavirus pandemic ground other aspects of life in the country to a halt.
The Corruption Eradication Commission or KPK arrested the former head of state owned Indonesian aircraft manufacturer PT Dirgantara (PT DI) and one of his subordinates for financial wrongdoing.
KPK Chairman Firli Bahuri announced that former PT DI President Director Budi Santoso and his commerce director Irzal Rinaldi Zailani have been named suspects in a graft case lasting over the past decade. He added that the two will be detained over the next 20 days for further investigation.
"[Budi and Irzal] are suspected of the procurement and marketing for fictitious projects between 2007 to 2017" Firli said in a press conference at KPK headquarters in Jakarta Friday (12/6/2020).
"PT DI entered partnerships with six companies, among them PT Angkasa Mitra Karya, PT Bumiloka Tegar Perkasa, PT Abadi Sentosa Perkasa, as well as PT Niaga Putra Bangsa, dan PT Selaras Bangun Usaha. However, none of the parties involved carried out the work stipulated in their contracts."
Also read: State-Owned Enterprises Minister Appoints Intelligence Official to PT Antam Board
Counting the financial costs
"This graft scandal is estimated to cost the state about Rp. 330 billion [USD 23,357,469.30], including USD 8.6 million in foreign currency. That is enough to aid over a million families hit hard by the Covid-19 pandemic" said Firli.
"Budi admitted that the scandal originated during a meeting in 2007, when he highlighted PT DI's need for funds to obtain projects in various ministries" said Firli.
"He suggested partnerships with the six companies to gain the funds. He appointed them directly and ordered his accomplices to set up fictitious budgets for procurement, marketing, and even the administrative procedures for partnerships with the companies."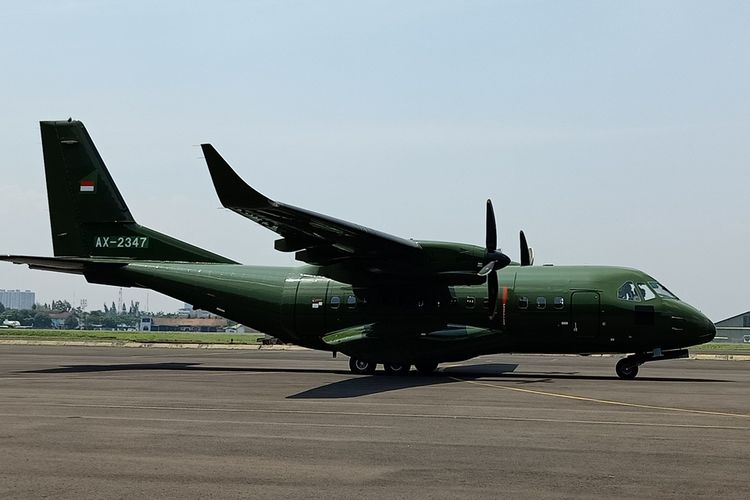 PT Dirgantara Indonesia sends a CN235-220 plane to the Nepalese Army