BARCELONA, KOMPAS.com – On one morning, 3-degree Celsius temperatures of winter weather roared across Barcelona in Spain, forcing thousands of people to rush into the Fira Gran Via conference center. Among them was Vikram Sinha, president director and CEO of Indosat Ooredoo Hutchison (IOH).
At the venue, where the Mobile World Congress (MWC) took place from Feb. 27 to March 2, Vikram had at least 27 meetings to attend. He had to start his busy itinerary as early as 8:00 a.m. and finished it by evening during the telecoms industry's biggest annual gathering.
On the sidelines of the MWC, we sat down with Vikram for about 30 minutes on Wednesday, March 1, discussing IOH's roles and the journey of the merger between Indosat Ooredoo and Hutchison 3 Indonesia which began on Jan. 4, 2022.
"Most telco mergers fail," said Vikram at the beginning of the conversation.
His statement was in line with Harvard Business Review research that 70 percent to 90 percent of mergers and acquisitions fail.
Also read: Indonesia's Indosat, GSMA Develop Mobile-Led Mitigations for Tackling Climate Change
The next question is, what makes Indosat not included in the majority group? Even though many have said that the merger had been successful, Vikram said that what was being done at IOH had not been completed.
"When our global shareholders got together and asked me about the merger, I told them to step back and let's talk about Indonesia," said Vikram.
Culture and people
When Vikram said "let's talk about Indonesia" he was referring to bringing people together on the same page and working in the same direction. In the merger, Vikram focused on culture and people first as this is the most important aspect.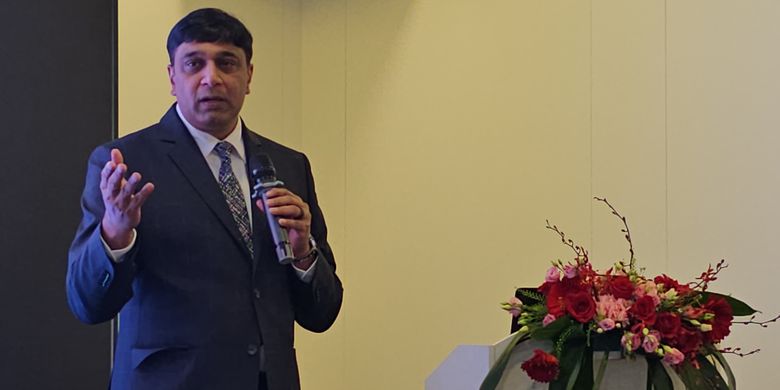 President director and CEO of Indosat Ooredoo Hutchison (IOH) Vikram Sinha.