JAKARTA, KOMPAS.com – Indonesia aims to vaccinate 32.6 million children who tested positive for Covid-19, as the most widespread Delta variant is known to transmit to children.
Indonesia is set to receive two million doses of the Covid-19 vaccine from Japan, as the country is set to step up its vaccination drive.
And Chinese workers heading to a clinic in a town in Banten province to get their Covid-19 shots was denied access to their accounts. This and more on Indonesia highlights.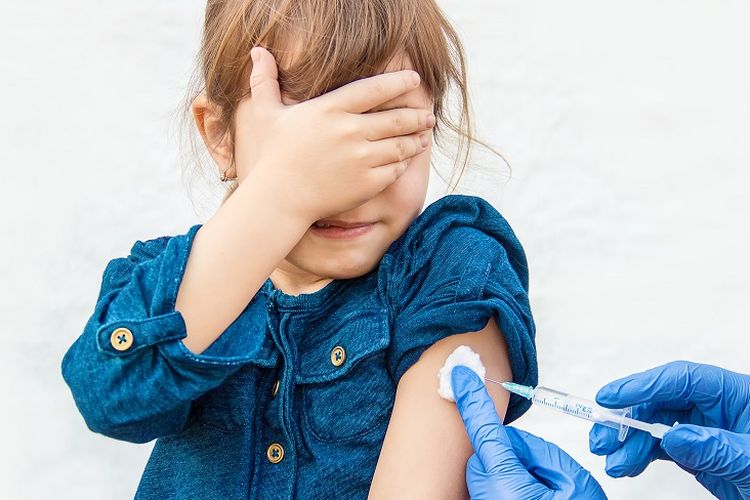 Vaccinating children against Covid-19
Indonesia to Start Vaccinating Children With the Covid-19 Vaccine
The Indonesian government is aiming to vaccinate at least 32.6 million children against Covid-19, after the Food and Drug Agency or BPOM issued the Emergency Use Authorization (EUA) to vaccinate children.
According to the www.Indonesia.go.id information website, "BPOM issued the EUA to use the Sinovac Covid-19 vaccine on children between the ages of 12 to 17. However, the government has yet to set a date for the mass vaccination.
The recommended dosage [for the vaccination is 600 SU/0.5 mL. The immunogenicity for the vaccine is higher, and therefore better, than the lower dosage of 300 SU/0.5 mL."
BPOM also observed that "clinical phase I and phase II tests of the AE systemic profile showed that 12-17 year olds are likely to have fevers following the vaccination, compared to 3-5 year old or 6 to 11 year old age brackets."
The Covid-19 Task Force's statistics disclosed that 12.6 percent of Indonesian children, or over 250 thousand juveniles, make up the country's more than two million Covid-19 cases.
671 of them died after testing positive for the coronavirus, particularly its Delta variant, which is known to strike children.