JAKARTA, KOMPAS.com – Indonesian flag carrier Garuda Indonesia's labor union, or Sekarga, have filed a protest to its President-Director Irfan Setiaputra to express their disagreement with the airline's early retirement program.
Sekarga chairman Tomy Tampatty said he filed the protest on June 17, pointed out that the policy is problematic in many ways.
"Article 64 of the Employment Agreement said termination of employment or early retirement can be carried out if the employee is 35 years old and is done at their suggestion or that of the company," Tomy asserted in a document obtained by Kompas.com on Tuesday, June 22.
"Garuda's senior management did not discuss the early retirement program [with Sekarga]. Instead they summoned the employees for a 15 minute one-way meeting to convey the Board of Directors' early retirement plan for 2021."
Also read: Garuda Indonesia Owes Employees $23 Million in Arrears
Tomy added that Garuda's actions contradicted their assertion to the Indonesian Stock Exchange or BEI that they were transparent to the union, and properly discussed the situation with them.
"We call on [Garuda's] Board of Directors to carry out their early retirement program according to article 64. Their failure to do so can potentially lead to legal problems in the future," he warned.
Garuda Indonesia confirmed that it offered to early retirement to its employees for one month between May 19 to June 19. "1,099 [Garuda Indonesia employees] accepted [early retirement]. Not too many of them were pilots," said Irfan at a Parliament hearing on June 18.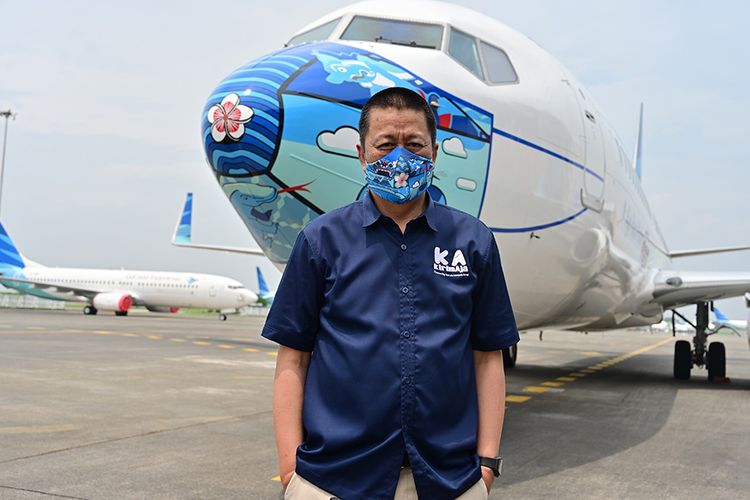 Garuda Indonesia president director Irfan Setiaputra standing in front of the Boeing 373-800 NG aircraft.
"The number of employees who accepted early retirement is also less than we had hoped," he pointed out.
Irfan maintained that the early retirement program was designed to save costs by adjusting the number of employees with Garuda's operational capacity, which has been operating at minimum capacity during the Covid-19 pandemic.