JAKARTA, KOMPAS.com – Indonesia's military chief reminds Jakarta to brace for more Covid-19 cases, as their number neared 9,000 last Friday.
Indonesian Minister of Religion Yaqut Cholil Qoumas clarified that this year's hajj is solely for those who live in Saudi Arabia.
And President Jokowi is promoting Bali as a safe tourist destination, despite the surge of Covid-19 cases throughout Indonesia. This and more on Indonesia Highlights: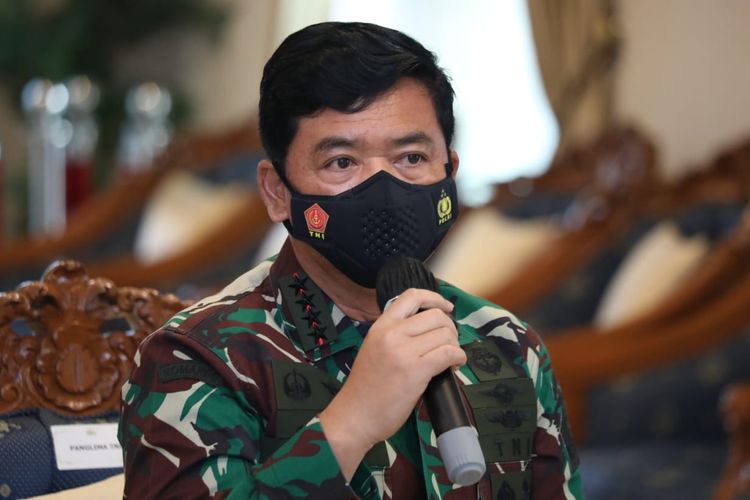 Indonesian military chief Air Marshal Hadi Tjahjanto on Saturday (12/6/2021).
Indonesian Military Chief: Brace For A Surge of Covid-19 Cases in Jakarta
Indonesian Armed Forces (TNI) chief Air Marshal Hadi Tjahjanto has warned of a spike in Covid-19 cases in Jakarta, a day after Indonesia set a new record for daily cases, after nearly 9,000 people tested positive for the coronavirus last Friday.
iHadi instructed Jakarta Garrison commander Major General Mulyo Aji, Jakarta Metropolitan Police chief Inspector General M. Fadil Imran, and other officials to "step up enforcement of Micro-Scale Enforcement of Community Activities or PPKM, to ensure the public complies with health protocols."
He also ordered "testing and tracing to be carried out more intensively to prevent a more widespread transmission of Covid-19." Hadi issued his orders following a meeting with National Police Chief General Listyo Sigit Prabowo and Covid-19 Task Force head Lieutenant General Ganip Warsito.
The directives come as the Wisma Atlet Covid-19 Emergency Hospital admitted 488 cases, increasing the number of patients from 4,019 to 4,507.
He also ordered them to offset the spiking number of cases by ensuring that there are enough beds, medication and other supplies.
Jakarta experienced the highest surge, as case numbers spiked up to 2,091 with a BOR of 62.13 percent, a 300 percent increase from 591 cases on June 1.