JAKARTA, KOMPAS.com – Indonesia's Covid-19 Task Force voiced its concerns as the number of daily Covid-19 cases near 9,000, up from a previous record last February.
The Indonesian Navy is set to upgrade its surface units, as it awaits a shipment of eight frigates from Italian shipbuilding company Fincantieri.
And an oil refinery run by Indonesia's state oil and gas company Pertamina in Cilacap, Central Java was ablaze from natural causes. This and more on Indonesia Highlights: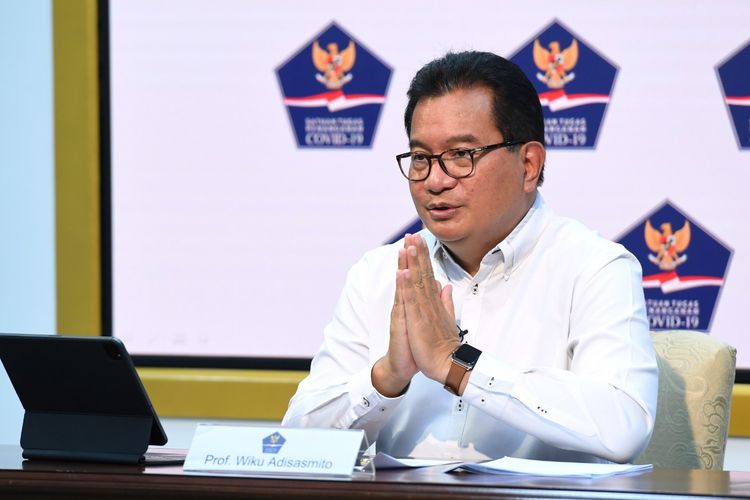 Spokesperson for the National Covid-19 Task Force Wiku Adisasmito.
Indonesia's Covid-19 Task Force Concerned As Daily Covid-19 Cases Near 9,000
Indonesia's Covid-19 Task Force expressed alarm over the surge in Covid-19 cases, as the number of daily cases reached a new high of 8,892 on June 10.
Covid-19 Task Force Spokesman Wiku Adisasmito noted that this number surpassed the previous high on February 25 of 8,493 cases. "
Central Java led the way, as the number of cases surged to 1,500 cases with a bed occupancy rate (BOR) of 66.809 percent. Jakarta also saw case numbers spike up to 2,091, with a BOR of 62.13 percent. East Java came in third with 425 new cases, with a BOR of 31.57 percent.
In Malang, East Java, National Disaster Mitigation Agency or BNPB head Ganip Warsito has urged the government to pick up its nationwide vaccination drive.
"The public should use the [government's] vaccination program to gain herd immunity against Covid-19," said the three-star Army general, who is also in charge of Indonesia's Covid-19 Task Force.
"Policies such as Micro-Scale Enforcement of Community Activities or PPKM help in upholding health protocols and other measures," he explained.