KOMPAS.com - A photo of flashes of bright lights over Indonesia's Mount Merapi went viral on social media recently.
An official at the National Institute of Aeronautics and Space (Lapan), Emmanuel Sungging, confirmed it to be a meteor shower.
"By looking at the photo, it is a meteor shower," said Emmanuel on Friday, May 28.
The photo was taken from the Kaliadem area in Sleman regency, which is in Yogyakarta, the cultural heart of Java. This place is one of the best locations to see the panoramic view of Mount Merapi.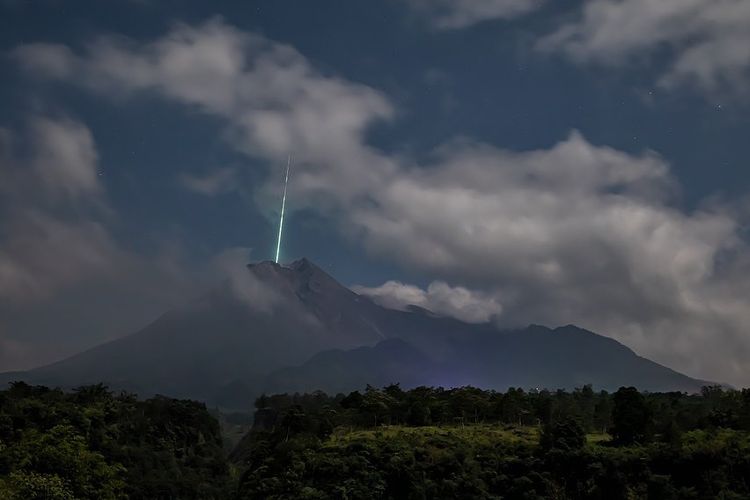 A photo shows a blue flash streaks at the top Mount Merapi on Thursday, May 27.
Located on the border between the Indonesian province of Central Java and Yogyakarta, Mount Merapi is one of the country's most active volcanoes. Mount Merapi is one of the most sought-after locations to take photos in Central Java because of its majestic view from every angle.
Here are the five best locations for breathtaking photos of Mount Merapi:
1. Kali Talang, Balerante, Klaten
The top of Mount Merapi is seen so close to the Kali Talang tourist attraction, Klaten, Central Java.
Kali Talang tourist attraction is located in the southeast of Mount Merapi. To be exact, it is located in Balerante village in Klaten regency, Central Java.
The distance between Kali Talang and the peak of Mount Merapi is quite near, which is only about five kilometers. Visitors can see a very clear fracture of the crater on the south side of Mount Merapi and its lava dome can be seen by using a zoom lens.
2. Kendalsari Dam, Kemalang, Klaten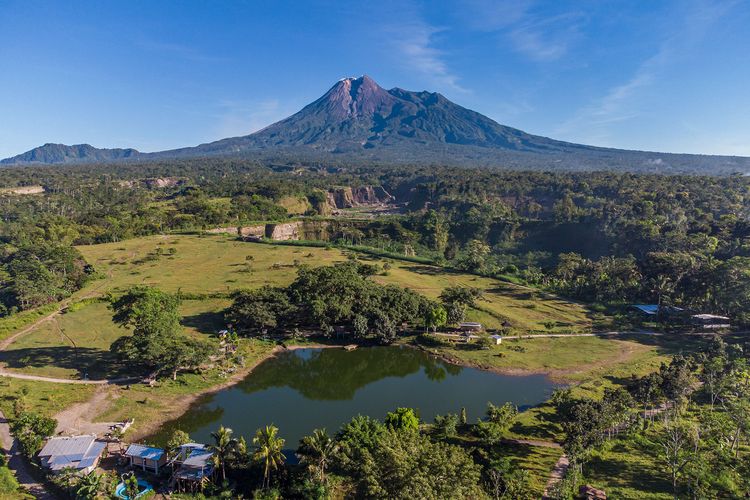 Kendalsari or Karangkendal Dam in Kemalang, Klaten, Central Java.