KOMPAS.com – The Indonesian public have called on the authorities to prosecute a middle-aged woman whose tossed plastic waste was consumed by a hippopotamus at the Taman Safari Indonesia [TSI] zoo in Bogor regency, West Java, last weekend.
The actions of the zoo visitor, who was identified as K, made the rounds of social media after it was uploaded by other visitors who witnessed her neglectful, potentially dangerous actions on Sunday, March 7.
Raising the alarm on social media
"My car was right behind [K's] near the hippopotamus enclosure, where the animal was seen on the shore," said Instagram user @cyntiactcete, who claimed to see K's actions first-hand and uploaded the footage.
"We saw [K] take out her hand and wave plastic trash at the hippopotamus to get it to open its mouth. Once the animal did so, [she] threw the plastic waste in its mouth," she added.
"We honked to get the attention of the zoo personnel, then stepped out of our car to report the incident to them."
Also read: Animals Gone Wild: Tiger Rampage in West Kalimantan, Indonesia Kills Human and Tiger
The TSI check-up of the hippopotamus verified their worst fears. "We found a plastic mineral water bottle and a tissue [in the hippopotamus' mouth] but the waste was not swallowed yet," said TSI spokesman Yulius H. Suprihardo to Kompas.com.
"The hippopotamus, whom we named Ari, opened its mouth reflexively because the animal thought that the visitors would feed it. Instead of food, the visitor threw plastic waste, an action that is potentially fatal [to the hippopotamus]."
Monitoring issues
However, Yulius admitted that TSI has difficulties in monitoring its environs, as well as the sheer number of visitors.
"TSI is a large place, so we cannot monitor everything that occurred, especially if it is seemingly trivial as littering. That is why we rely on visitors to comply with the rules and assume they understand them."
Also read: Animals Gone Wild: Komodo Dragon Mauls 4-Year Old Indonesian Boy
But he assured that Ari is still healthy. Yulius also hoped that the incident is the last of its kind.
TSI managed to identify K as the perpetrator and reported her to the police. Accompanied by her family, the resident of the West Java provincial capital Bandung obeyed the summons of the Bogor regency police department. She expressed her remorse to investigators.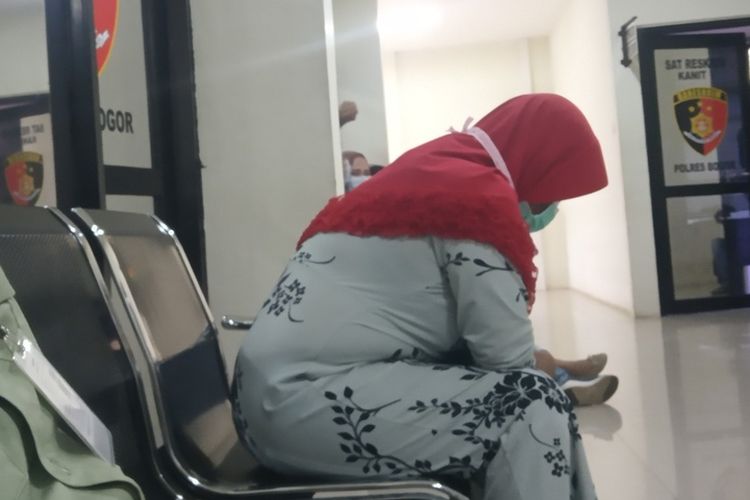 The Taman Safari Indonesia visitor suspected of tossing plastic waste to a hippopotamus in the zoo