JAKARTA, KOMPAS.com - Indonesia continues to contend with earthquakes in the first three weeks of 2021, among them the 6.2 Richter scale earthquake in West Sulawesi that killed 84 people, and a 7.1 Richter scale tremor that struck North Sulawesi on Thursday evening.
The Meteorology, Climatology and Geophysics Agency or BMKG reported that the country has been experiencing earthquakes on a daily basis in January.
"[Indonesia] has experienced 54 earthquakes in the first three weeks of January 2021, or as many as the entire month of January in 2020," BMKG Head of Earthquake and Tsunami Mitigation Division, Daryono, said on Thursday, January 21.
Also read: Death Toll From Earthquake in West Sumatra, Indonesia, Rises to 84
"The only two days in January that earthquakes were not detected was on January 10 and 17."
He added that the tremors peaked on January 14, where "[BMKG] has detected eight earthquakes. This number is uncommonly high." Daryono admitted that BMKG has yet to find the reason behind the increasing number of earthquakes.
He urged the public to be aware of the various types of earthquakes, so as to minimize the number of casualties and the potential damage to buildings and infrastructure.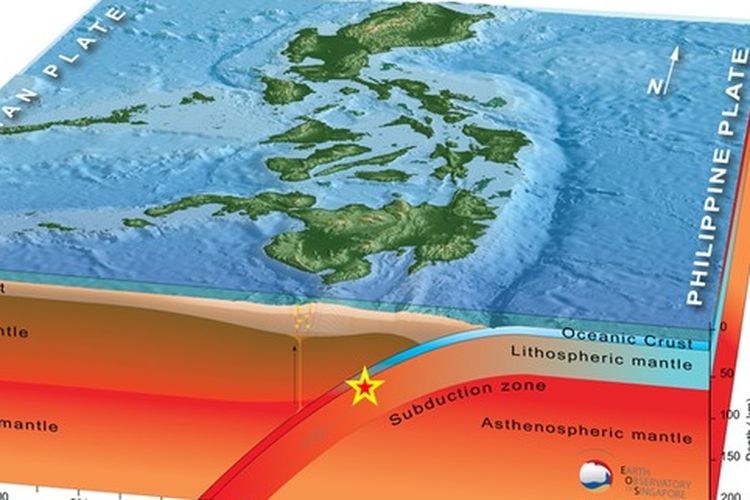 The causes of the 7.1 Richter scale earthquake in Sangihe Talaud, North Sulawesi, Thursday (21/1/2021)
Meanwhile, the 7.1 Richter scale quake that jolted North Sulawesi's Talaud Islands damaged five houses and a church. BMKG reported the epicenter of the earthquake to be at a depth of 154 km and 134 km northeast of the Melonguane district.
Also read: 6.2 Richter Scale Earthquake Hits Indonesia's West Sulawesi Province
The BMKG said the tremors were caused by tectonic activity on the Philippine shelf. The aftershocks of the earthquake were also felt as far as the Philippine island of Luzon.