JAKARTA, KOMPAS.com – The Indonesian Ministry of Transportation's National Transportation Safety Committee [KNKT] announced that it found the approximate location where Sriwijaya Air Flight SJ 182 went down off Jakarta on Saturday, January 9.
62 passengers and crew were on board the Boeing 737-500 when it lost contact with air traffic controllers at Soekarno-Hatta airport in Tangerang, Banten.
"Flight SJ 182 approximately went down between the Thousand Islands' Laki and Lancang Islands," said KNKT head Soerjanto Tjahjono.
"[The National Search and Rescue Agency or Basarnas] are already on the way to the site. The KNKT will assess the waters on Sunday to determine what sort of equipment are needed for the underwater recovery [of Flight SJ 182]."
Also read: Sriwijaya Air Flight from Jakarta to Pontianak Loses Contact Over Jakarta's Thousand Islands
Soerjanto added that the conditions brought other challenges. "The reason why Flight SJ 182's emergency location transmitter [ELT] did not transmit was because it was destroyed by the impact of the crash," he noted.
"The ELT was not designed to withstand strong impact [from crashes]."
Basarnas head Air Marshal Bagus Puruhito agreed. "The ELT did not transmit any emergency signals when it lost contact. It is designed to do so, but it never did."
Indonesian Minister of Transportation Budi Karya Sumadi backed the possibility that the ELT did not survive the impact of the crash.
He noted that "[Air Traffic Controllers at Soekarno-Hatta International Airport] authorized Flight SJ 182 to an altitude of 29 thousand feet three minutes before it lost contact at 2.40 pm," he said.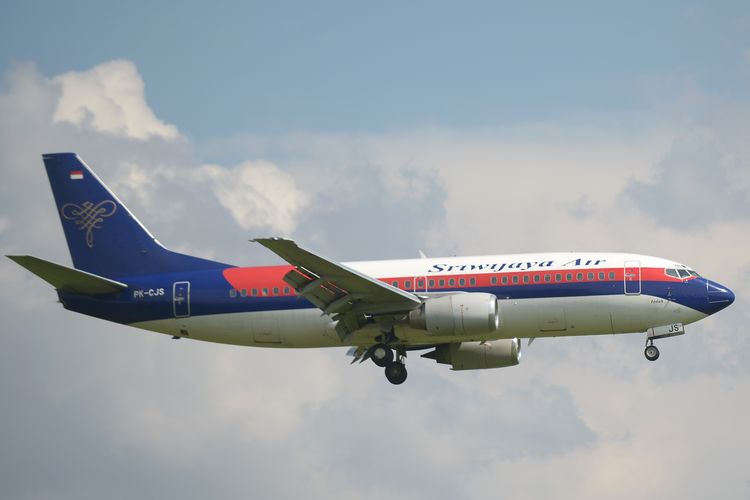 (FILES) This file photo taken over Tangerang on March 18, 2013 shows a Sriwijaya Air Boeing 737-300 aircraft, a similar model to the Indonesian airlines Boeing 737-500 operating as flight SJY182 that lost contact during a flight from Jakarta to Pontianak on January 9, 2021. - Indonesias Sriwijaya Air lost contact with one of its passenger-jet planes shortly after take-off from the capital Jakarta, the countrys transportation ministry said on January 9, 2021. (Photo by Adek BERRY / AFP)