JAKARTA, KOMPAS.com – Indonesia can get some relief, as the country avoided going into lockdown as it starts giving Covid-19 vaccinations to its people nationwide.
Unfortunately, no such relief is coming for the Indonesian National Police, as the National Commission on Human Rights [Komnas HAM] revealed that it might have used excessively deadly force on the outlawed Islamic Defenders Front or FPI at a shootout outside Jakarta on December 7, 2020.
And insurgents in Papua literally keep the flames of their resistance alive, after they burned down a plane belonging to a missionary organization in the province. Read on for more on these stories: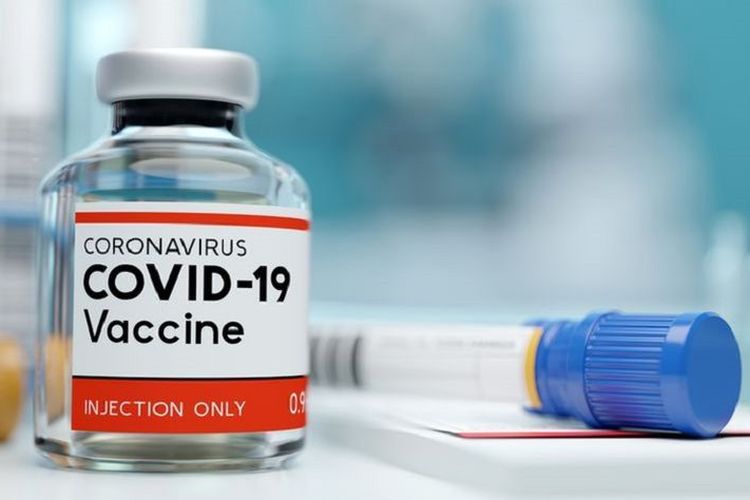 An example of a Covid-19 vaccine
President Jokowi Express Relief As Indonesia Avoids Lockdown
President Joko 'Jokowi' Widodo has maintained that Indonesia has no need to go into lockdown as the number of Covid-19 cases in the country surged past 800 thousand cases.
The President urged Indonesians to comply with the government's compulsory Covid-19 vaccination drive, which starts nationwide next week, as doing so is for the common good.
"Anybody who refuses to be vaccinated [for Covid-19] is posing a danger to themselves and others," he warned. "Vaccinations are needed to build up herd immunity to contain the spread of the coronavirus."
Indonesia has inked deals to purchase vaccines from the Sinovac, Astrazeneca, Novavax, and Pfizer, as well as other pharmaceutical companies.
Jokowi intends to immunize 182 million, or 70 percent of Indonesians for free, to gain herd immunity against Covid-19. The government estimated that Indonesia will need at least 426 million doses to give 182 million people two doses of the Covid-19 vaccine.
Source:
https://go.kompas.com/read/2021/01/08/230534574/president-jokowi-express-relief-as-indonesia-avoids-lockdown?page=all#page2.
Komnas HAM Commissioner Mohammad Choirul Anam shows bullets and other evidence from the police shootout against the police at a toll road outside Jakarta on Monday (28/12/2020). ANTARA FOTO/Aprillio Akbar/foc.
Indonesian National Police Suspected of Human Rights Violations in FPI Deaths
The Indonesian National Police will form a special team to investigate the deaths of six Islamic Defenders Front [ FPI] militants who were killed by the police on December 7, 2020.
"The special team will investigate the National Commission on Human Rights [Komnas HAM] report that investigators committed serious human rights violations, after it determined that four of the militants were already in police custody when officers killed them," Argo said.
Komnas HAM Commissioner Choirul Anam "found evidence that the police at least made no efforts to minimize loss of life, and at worst committed an unlawful or extrajudicial killing."
The police and the FPI have different versions of the shootout, which took place at a toll road outside Jakarta. The police's reconstruction of the incident described how the FPI attacked first and shot at investigators.