JAKARTA, KOMPAS.com – President Jokowi's resolutions for 2021 came a week before the New Year, as he appointed six new ministers to give a new beginning to his second term.
The Indonesian National Police is set to lead the way among law enforcement, as it pledged to deploy nearly 10 thousand to secure Covid-19 vaccines, as the country is set to stamp out the pandemic by carrying out mass vaccinations nationwide.
And while Covid-19 might wreck travel plans for millions of people in Indonesia and around the world, Turkey's President Recep Tayyip Erdogan is definitely not one of them. The Turkish leader is set to pay a state visit to Indonesia in 2021, four years after he received President Jokowi in Ankara in 2017. Read on to get more on these stories, as curated by our editors: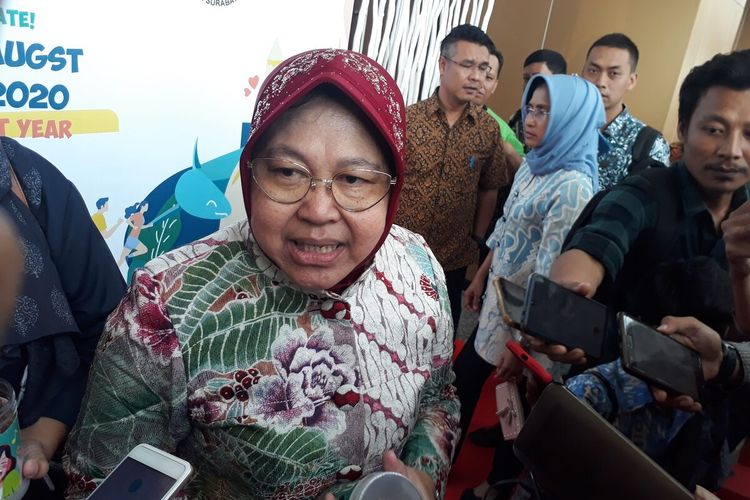 Social Affairs Minister Tri Rismaharini. The Surabaya Mayor is one of six new ministers appointed by President Joko Widodo in a year end cabinet shakeup
Indonesian President Jokowi Appoints Six New Ministers
President Joko 'Jokowi' Widodo has appointed six new ministers to his cabinet. Mayor of Surabaya Tri Rismaharini headed off the list with her appointment as Minister of Social Affairs.
The Indonesian Democratic Party of Struggle (PDI-P) stalwart will replace Juliari Batubara, after the Corruption Eradication Commission or KPK arrested the latter for allegedly embezzling social aid for those affected by the Covid-19 pandemic.
Jokowi also appointed his former rival in the 2019 presidential race Sandiaga Salahuddin Uno as Minister of Tourism and Creative Economy in place of media mogul Wishnutama Kusubandio.
Jokowi also appointed nuclear physicist Budi Gunadi Sadikin as Minister of Health, in place of his embattled predecessor Terawan Agus Putranto.
The president also named Nahdlatul Ulama (NU) Islamic organization stalwart Yaqut Cholil Qoumas as Religious Affairs Minister in place of former General Fachrul Razi.
Jokowi also appointed former Deputy Minister of Defense Wahyu Sakti Trenggono as Minister of Maritime Affairs and Fisheries. He will replace Edhy Prabowo, who was arrested by the KPK at the end of November for allegedly taking kickbacks on lobster seeds.