JAKARTA, KOMPAS.com – Islamic Defenders Front (FPI) head Rizieq Shihab is gearing for his day in court less than a month after the Jakarta Metropolitan Police detained him for repeatedly violating health protocols since his return from a three-year exile in Saudi Arabia last November.
Rizieq's lawyer Aziz Yanuar said the Jakarta State Court has set a pretrial hearing on January 4, to give the firebrand cleric a forum to convey his lawsuit against the authorities for unlawful imprisonment, though his original sentencing only lasted until December 31.
Azis' fellow attorney Kamil Pasha slammed the authorities' step as "illegal and have no legal basis", and hoped the court will throw out the charges against his client.
The Jakarta Police also refused to issue a permit for FPI to demonstrate against Rizieq's arrest as well as the shootout between the police and FPI, which killed six members of the latter.
In other news, Coordinating Minister for Poltical, Legal and Security Affairs Mahfud MD has disclosed the discovery of a Jemaah Islamiyah (JI) cell of young militants whose aim was to terrorize VVIPs as part of their wider plot against the Pancasila state ideology.
On the medical front, the Indonesian Doctors Association (IDI) announced that it is ready to aid the government to convince the Indonesian public to take Covid-19 vaccines.
Read on to find out more about these stories: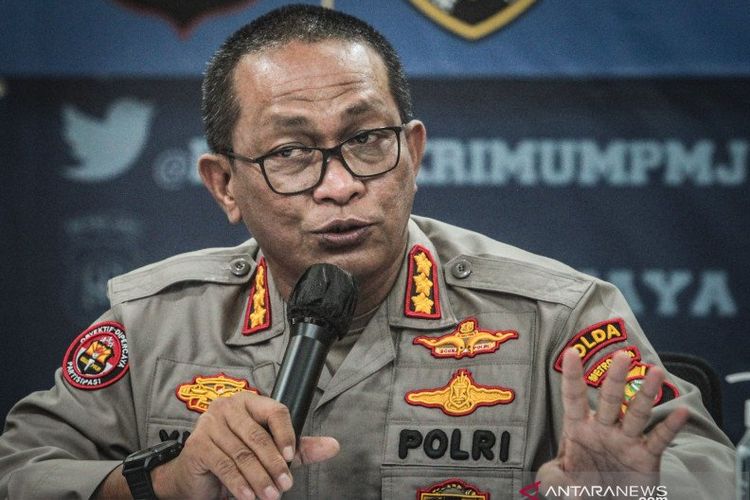 Jakarta Metropolitan Police spokesman Chief Police Commissioner Yusri Yunus at a press briefing on Thursday, (10/12/2020)
1. Jakarta Metropolitan Police Rejects FPI's Request to March in Support of Imprisoned Head Rizieq Shihab
The Jakarta Metropolitan Police said it will not issue a permit allowing FPI to protest the detention of its jailed head Rizieq Shihab before the Presidential Palace and the deaths of six members of the vigilante group, who were shot and killed by the police last week.
"The Jakarta Metropolitan Police will not allow the gathering, which is known as 18/12 after the date of the day it is held, to take place, as it draws crowds in violation of health protocols," said Jakarta Metropolitan Police spokesperson Chief Police Commissioner Yusri Yunus.
"After all, the Covid-19 pandemic is still gripping Jakarta. That said, we will take firm actions to disperse crowds of protesters." On his part, Jakarta Metropolitan Police chief Inspector General Fadil Imran will carry out tracing, tracking, and treatment to control the size of the crowds.
The Jakarta Metropolitan Police will also be reinforced by 2,690 members of the police's elite Mobile Brigade Corps (Brimob) to control the situation should FPI decide to hold the protest.
Source:
https://megapolitan.kompas.com/read/2020/12/17/16090051/polisi-tak-izinkan-aksi-1812-yang-bakal-digelar-simpatisan-rizieq-besok?page=all#page2.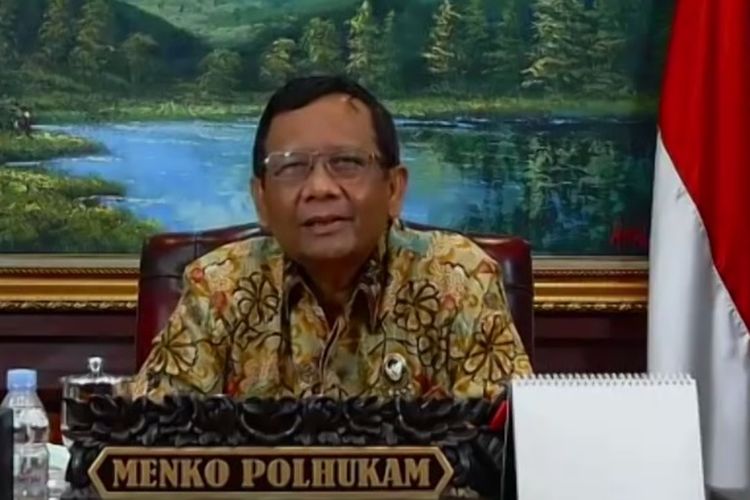 Coordinating Minister for Political, Legal and Security Affairs Mahfud MD gives an online speech to Tanoto Foundation Alumni
2. Indonesian Security Chief Reveals A Youth Terrorist Cell Targeting VVIPs
Indonesian Coordinating Minister for Political, Legal and Security Affairs Mahfud MD announced that he received information about a terrorist group of youths.
"These young men were radicalized and trained to terrorize VVIPs. Their presence reflects the dangers of radical youths, and the threat they pose to the Pancasila state ideology," said Mahfud.
"This is further highlighted by the recent arrest of 23 men suspected to be from a Jemaah Islamiyah (JI) cell in Lampung province. Their number included a bombmaker suspected of complicity in the Bali bombing that killed more than 200 people in 2002."
He added that the cell was preparing more bombs, and fomenting unrest as part of its goals. Mahfud called on the nation to maintain unity in the face of the threat.
The gradual rise in extremist activity was also highlighted by the killing of four people by militants in the Central Sulawesi's Sigi District earlier this month .
Source:
https://nasional.kompas.com/read/2020/12/17/15145891/mahfud-ada-sekelompok-anak-muda-dilatih-untuk-teror-orang-penting.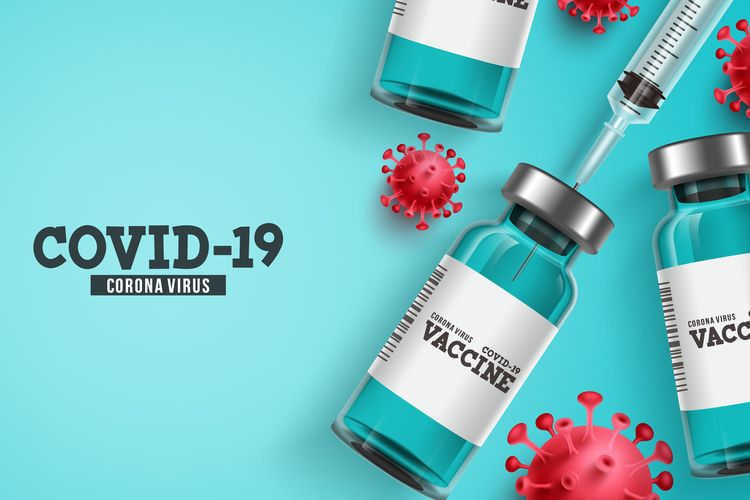 Illustration of the Covid-19 vaccine.
3. Doctors Offer Help in Orienting Indonesian Public to Accept Covid-19 Vaccines
The Indonesian Doctors Association (IDI) has offered its help in orienting the Indonesian public to Covid-19 vaccines a day after President Joko 'Jokowi' Widodo announced that they will be provided free of charge to the Indonesian public.
"Since we are on the medical frontline, we are ready to prove our point by being among the first to get inoculated by the vaccines," said IDI Deputy Chairman Slamet Budiarto on Thursday, December 17.
He also hailed Jokowi's decision to be among the first to be vaccinated, as it reflected his willingness "to serve the public and to put their safety first".
Source:
https://nasional.kompas.com/read/2020/12/17/11553771/vaksin-covid-19-gratis-idi-siap-bantu-sosialisasi?page=all#page2.
Dapatkan update berita pilihan dan breaking news setiap hari dari Kompas.com. Mari bergabung di Grup Telegram "Kompas.com News Update", caranya klik link https://t.me/kompascomupdate, kemudian join. Anda harus install aplikasi Telegram terlebih dulu di ponsel.