JAKARTA, KOMPAS.com – Islamic Defenders Front [FPI] Rizieq Shihab is not known to admit the error of his ways, until he uncharacteristically apologized for disregarding health protocols and disturbing the peace.
But his show of contrition might not be enough for the Indonesian National Police, who vowed to pursue their case against the controversial cleric after he failed to show up for their summons.
Elsewhere, the police's Detachment 88 counterterrorist unit continued mopping up the remnants of a Jemaah Islamiyah [JI] regional terrorist organization.
And in economic news, state owned Pertamina oil company is expected to close down a number of oil refineries in its ongoing efforts to at streamlining and cutting costs. Read on for more on these news items, as curated by our editors: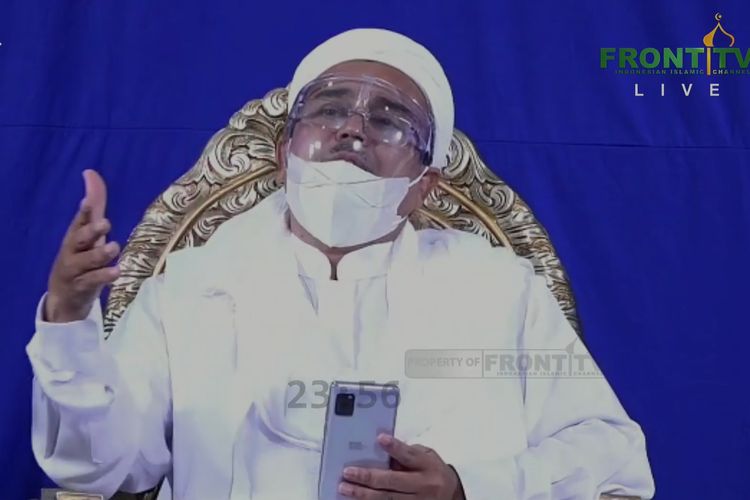 FPI head Rizieq Shihab at a virtual gathering for the 212 Reunion on Wednesday [2/12/2020]
1. Indonesian FPI Chief Apologizes for Large Crowds at Rallies
Islamic Defenders Front (FPI) chief Rizieq Shihab has apologized for generating large crowds that defied health protocols, following his return from three years of exile in Saudi Arabia on November.
"I would like to convey my apologies to the public for holding mass rallies at Soekarno-Hatta Airport, Jakarta, as well as at Bogor, West Java, " he said at an online gathering of the 212 Reunion Rally political organization on Wednesday, December 2.
Rizieq called on his followers to comply with health protocols. "Abiding by health protocols like washing hands, as doing so "is part of faith. Let us face [Covid-19] together until Allah lifts it [from the world]," he added.
Meanwhile, a photo showing Rizieq's Covid-19 positive swab test has gone viral on social media. MER-C, the medical organization who allegedly issued the results, denied testing him, citing patient-doctor confidentiality agreement.
Source:
https://go.kompas.com/read/2020/12/02/233059774/indonesian-islamic-defenders-front-chief-apologizes-for-large-crowds-at-rallies?page=all#page2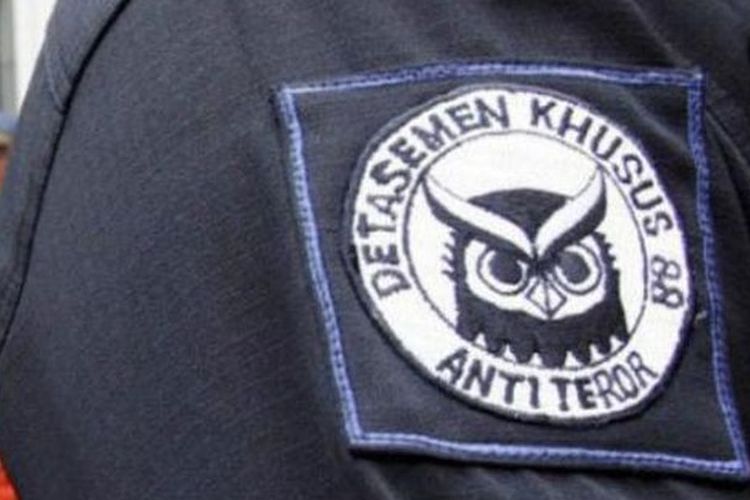 A symbol of the Indonesian National Polices Detachment 88 [Densus 88] counterterrorist unit
2. Indonesian Counterterrorist Police Nab Suspected Terrorists Throughout Sumatra
The Indonesian National Police's Detachment 88 [Densus 88] counterterrorist unit nabbed a number of suspected terrorists from the Jamaah Islamiyah [JI] militant organization.
"Densus 88 captured the suspected JI terrorists in Palembang, South Sumatra Province, and Riau earlier this week," said Police spokesman Brigadier General Awi Setiyono in Jakarta on Wednesday, 2 December.
"The militants worked closely with a major JI operative identified as TB, UL, or as 'The Professor' for his bombmaking skills. Awi added that Densus 88 captured UL, who has been a fugitive since 2006, in Lampung province at the end of November.
"UL is a valued asset as he is seen as a successor to Malaysian-born Dr. Azahari, a JI bombmaker who was killed [by Densus 88] during a raid in Malang, East Java province in 2005," he asserted.