JAKARTA, KOMPAS.com – Indonesian President Joko 'Jokowi' Widodo has deplored Indonesia's high Covid-19 death rate, as the number of cases spiked in parts of the country like Jakarta and Bali at the end of November.
"Indonesia's Covid-19 death rate currently stands at around 3.1 percent, or higher than the global average of 2.32 percent. We need to work harder to reduce this number," he said in a cabinet meeting in Jakarta on Tuesday, December 1.
"One of the factors that caused this are delays in using ventilators for [Covid-19] patients." However, Jokowi noted that the country's Covid-19 countermeasures are on the right track.
Also read: Resurgence of Covid-19 Cases in Indonesia's Bali and Jakarta Prompts Govt Advice
"The recovery rate for Covid-19 cases in Indonesia is 83.06 percent, better than the global average of 69.03 percent," he added.
"The number of active cases were also reduced, from 16.69 percent last September, 14.26 percent in October, to 13.75 percent last November. This is better than the global average of 28.55 percent."
While Jokowi expressed optimism about Indonesia's handling of the Covid-19 pandemic, he warned the authorities against complacency.
Also read: Jakarta Governor Anies Baswedan Tests Positive for Covid-19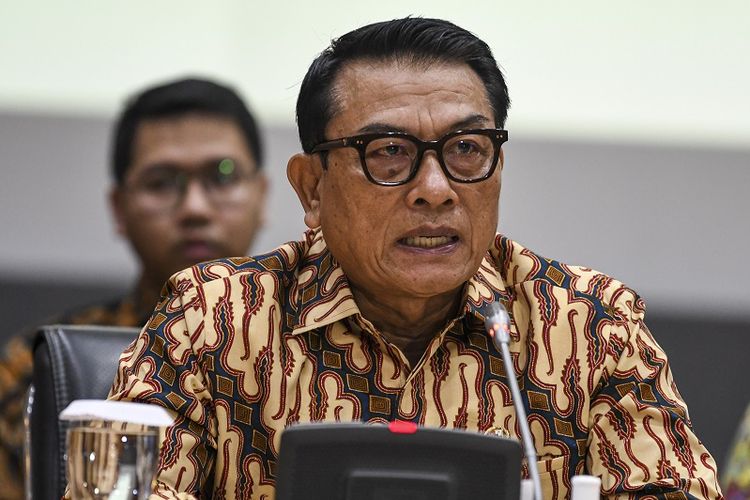 Presidential Chief of Staff Moeldoko speaks to the press on 20 March, 2020.
Meanwhile, President Jokowi's Chief of Staff Moeldoko called on officials who contracted Covid-19 to be transparent about their condition to the public.
He commended officials like Jakarta Governor Anies Baswedan, his deputy Ahmad Riza Patria, and Nahdlatul Ulama Islamic organization chairman Said Agil Siradj for their transparency.