KOMPAS.com – Indonesia recently celebrated its National Heroes Day on Nov. 10 and visiting these five museums in Jakarta is sure to get you in a grateful mood.
Kompas.com has selected five museums in this Jakarta city guide to help visitors have a better understanding of Indonesia's heroes and history.
1. Fatahillah Museum
One of the most famous museums in Jakarta is Museum Fatahillah or also known as the Jakarta History Museum located at Jalan Taman Fatahillah Nomor 1, Taman Sari, West Jakarta.
Situated in the vicinity of the Old City complex, visitors have access to an immersive experience of Indonesia's olden days.
Read also: Indonesia Marks National Heroes Day by Naming 6 New National Heroes
Museum Fatahillah was once used as the Batavia City Hall in the 1700s, but today it features a range of collections and interest rooms including a replica of Prince Diponegoro's room before his exile to Manado.
To explore the museum, visitors are required to use special sandals provided before touring around.
In the replica of Prince Diponegoro's room are several paintings depicting the famous prince including a Raden Saleh artwork made in 1857.
In the painting, Prince Diponegoro is seen being captured by General Hendrik Markus de Kock.
Other paintings include a map of the prince's travels including periods when he was apprehended up to his exile in Manado and Makassar.
In the new normal, this Jakarta attraction is open from Tuesday-Sunday from 9:00 A.M. – 3:00 P.M.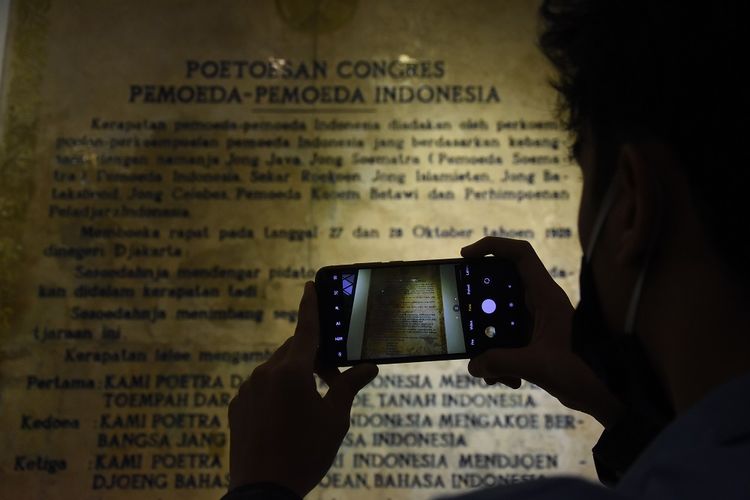 Mahasiswa mengunjungi Museum Sumpah Pemuda, di Jalan Kramat Raya No. 106, Jakarta, Selasa (27/10/2020). Jelang peringatan Hari Sumpah Pemuda pada tanggal 28 Oktober, pengelola mulai membenahi museum yang memiliki koleksi foto dan benda-benda bersejarah dalam pergerakan nasional kepemudaan dan menjadi tonggak sejarah perjuangan kemerdekaan RI. ANTARA FOTO/Indrianto Eko Suwarso/foc.
2. Youth Pledge Museum
The museum's namesake can be traced back to when the Youth Pledge was first declared on Oct. 28, 1928, during which numerous national heroes called the place home.
Located at Jalan Kramat Raya Nomor 106A, Senen, Central Jakarta, the Sumpah Pemuda Museum in Jakarta was once a boarding house where Indonesia's heroes Muhammad Yamin and Amir Sjarifoedin lived.
Read also: Indonesia's Digital Economy Potential Hinges on Equal Internet Access

One of the iconic collections at this Jakarta attraction is the statue of W.R. Soepratman and his violin that visitors can see first-hand during their visit.
Similar to most museums in Jakarta, the Sumpah Pemuda Museum is open from Tuesday-Sunday from 9:00 A.M. – 3:00 P.M. during the new normal.
3. Indonesian Soldier Museum
This Jakarta attraction is situated within the Beautiful Indonesia Miniature Park although the museum itself is one the southern end of the spacious tourist attraction.
Inside the Indonesian Soldier Museum are dioramas reflecting the long road to Indonesia's independence.
One of the dioramas depicts the people's struggle in their fight against the colonialists in the name of preserving Indonesia.
Read also: Getting Stronger: Indonesia's Recovery from Dutch Legacy of Severe Debt
Visitors can "meet" the country's national heroes of Gajah Mada, Cut Nyak Dien, and Pattimura.
The Indonesian Soldier Museum is open from Tuesday-Sunday from 9:00 A.M. – 4:00 P.M. during the new normal.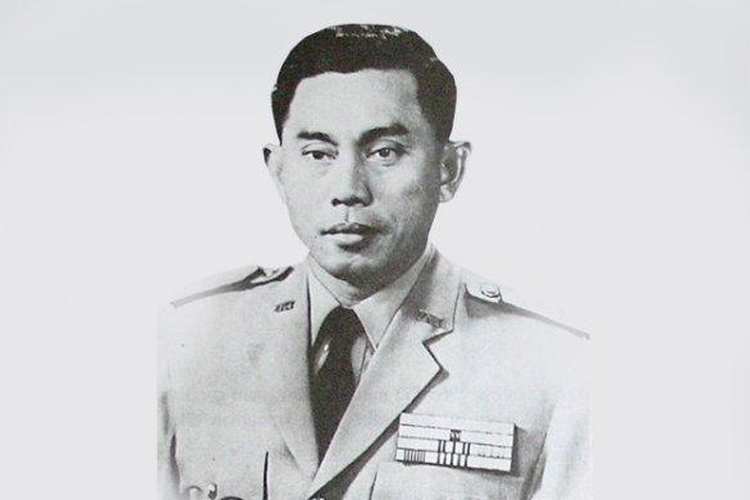 4. Ahmad Yani Museum
A revered national hero in Indonesia, Ahmad Yani was shot dead in his home by seven bullets from a member of the Tjakrabirawa troop during the infamous political coup by the Indonesian Communist Party.
Nowadays, visitors are greeted by a statue of a strong-standing man portraying General Ahmad Yani himself.
This Jakarta attraction is located at Jalan Lembang Nomor 67, Menteng, Central Jakarta, and features a door with five gunshots that pierced through it.
Read also: An 'Instagrammable' Hotel in Jakarta Inspired by Southeast Asia's Largest Textile Market
If visitors are in a celebratory mood, they can stop by one of the rooms once belonging to the renowned Indonesian general which boasts some of his personal collections.
The Ahmad Yani Museum showcases his uniforms, work outfits, shoe collections, badges, and even his wife, Yayu Rulia Sutowiryo's makeup tools.
This Jakarta museum is open from Tuesday-Sunday from 8:00 A.M. – 4:00 P.M. during the new normal.
5. AH Nasution Museum
Another victim of the political coup by the Indonesian Communist Party, General AH Nasution was shot dead in the exact location where the museum stands today, at Jalan Teuku Umar Nomor 40, Menteng, Central Jakarta.
Dioramas showing the attack on the general in his bedroom as well as Lettu Pierre Tendean's capture by the Tjakrabirawa troops are available to visitors.
Similar to the Ahmad Yani Museum, visitors can also see up close a door pierced by bullets used in the eventual killing of General AH Nasution.
Read also: US Lifts Entry Ban on Indonesian Defense Minister Prabowo Subianto
This Jakarta attraction displays a room with a photo of the general's youngest daughter, Ade Irma with Lettu Pierre Tendean.
The AH Nasution Museum is open from Tuesday-Sunday from 8:00 A.M. – 4:00 P.M. during the new normal.
Until the coronavirus pandemic ends, you will be required to respect Covid-19 health protocols when you visit any of the five museums in Jakarta.
The protocols include wearing a face mask, regularly washing your hands with soap, social distancing, and staying home if you experience a fever or have a body temperature higher than 37.3 degrees Celsius.
(Writer: Nabilla Ramadhian | Editor: Kahfi Dirga Cahya)
Source: https://travel.kompas.com/read/2020/11/10/181800927/rayakan-hari-pahlawan-kunjungi-5-museum-di-jakarta?page=all#page2
Dapatkan update berita pilihan dan breaking news setiap hari dari Kompas.com. Mari bergabung di Grup Telegram "Kompas.com News Update", caranya klik link https://t.me/kompascomupdate, kemudian join. Anda harus install aplikasi Telegram terlebih dulu di ponsel.