JAKARTA, KOMPAS.com – Jakarta's chief health officer has warned about the renewed spread of the Covid-19 pandemic in the capital, following the discovery of a cluster of cases at the state-owned Radio Republik Indonesia (RRI) July 21.
Jakarta Health Services chief Widyastuti said that the reopening of businesses has made the coronavirus spread faster in the capital.
"Offices in Jakarta are potential clusters for Covid-19. We have received word that a number of offices reported their employees fell ill with the disease," she said July 23.
Also read: State Radio in Indonesia Placed on Lockdown As 3 Workers Test Positive for Covid-19
"The workplaces range from state-owned businesses, ministries, and corporations," she added, without giving any specifics.
Widiastuti noted that the offices took a variety of preventive measures. "Some offices closed down temporarily and disinfected their workspaces."
"Others would close down the building or the floor where the [coronavirus] case was found. All of them routinely used disinfectant, especially on points that are unavoidably touched, like toilets."
Widiastuti believed that while the Covid-19 virus spread in offices, they did not always originate there. "The employees [who carried the coronavirus] contracted it from their activities elsewhere."
"But their behavior during lunch break and office hours, such as taking off their masks to eat, are just as critical. That is why we urge the public to abide by health protocols like wearing masks, routinely washing hands, and keep to social distancing."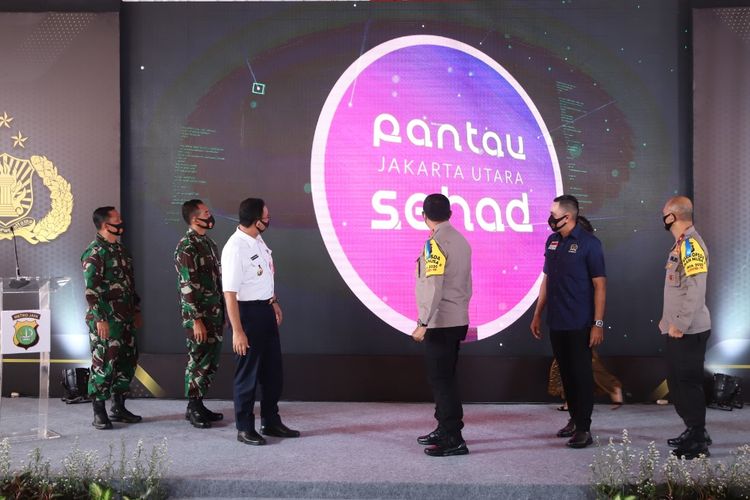 Jakarta Governor Anies Baswedan officially launches apps for self-isolating Covid-19 cases
Also read: Jakarta Covid-19 Restrictions Extended for Another Two Weeks