KARAWANG, KOMPAS.com – The blue mountain bike on the Instagram page @aiscreative_miniaturbicycle looked good to go, its pneumatic front and rear suspension moving to and fro to give its rider a comfortable ride in all kinds of slopes and rough terrain.
Cyclists might be keen to give the bike a spin until they find the moving brakes and pedals nonfunctioning as expected from a scale model. Yet their details, as well as the handlebars and other parts, still draw cycling buffs to the products.
The pneumatic mountain bike is the handiwork of Ais Creative Miniatur Bicycle, a group of mechanics from Karawang, West Java with a knack for turning out pint-sized replica bicycles.
"All the client has to do is take photos of their bike from various angles and details, then send it to us," said Aiscreative stalwart Yudi Hermawan, who founded the business in June 2015.
Also read: Coronavirus: More Cyclists to Keep Fit, Bike Sales Boom in Indonesia
"Our bikes are made of various materials. They include strands of palm fiber broom, straws, hoses and milk cartons, among other things."
"The idea [for Ais Creative Miniatur Bicycle] is based on our passion for bicycles. We started off making the mini bicycles just for fun," he recalled during an interview with Kompas.com at his workshop in Karawang, West Java on July 5.
"Our first [scale model] bikes did not sell. This seemed to validate our detractors, but it did not stop us."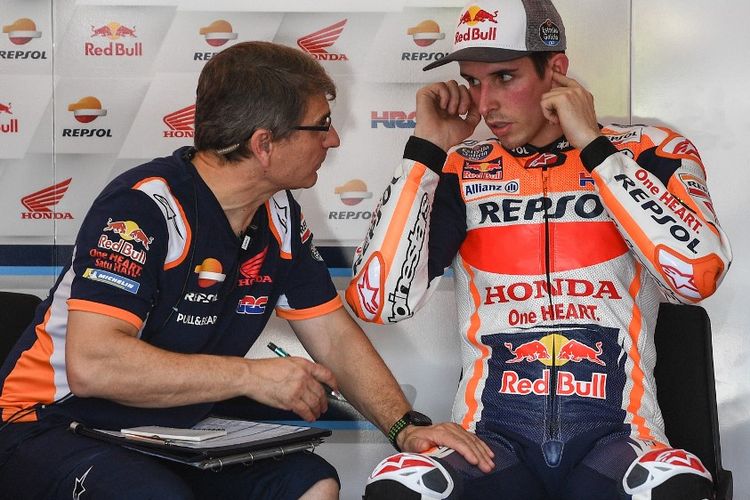 MotoGP racer Alex Marquez before a race
Meeting high demand
Instead, Yudi and his friends continued to perfect their craft. The skill, craftmanship and eye for detail they used in making miniature MTBs, racing bicycles and historic bikes like penny farthings quickly won them a following.