KOMPAS.com – Jakarta Governor Anies Baswedan has extended the capital's transitional Large Scale Social Distancing (PSBB) by 14 days from July 1 after the number of Covid-19 cases in Indonesia's largest city showed no signs of abating.
While strictures during this period still remain less stringent compared to the first PSBB phase last March, Anies still concentrated on a number of places and aspects.
Read more to find out what parts of Jakarta life will be put under the Governor's scrutiny.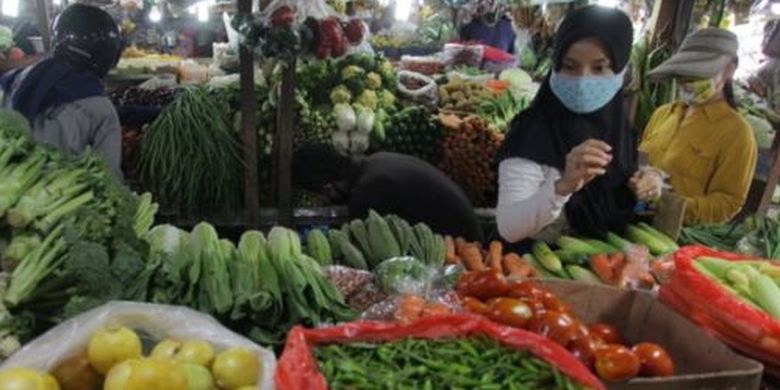 Customers at the Pondok Labu traditional market in South Jakarta
1. Traditional markets and commuter trains
Anies put traditional markets and commuter trains going between Jakarta and the West Java satellite cities of Depok and Bogor on his list, as their Covid-19 transmission remain high.
Police and military personnel, as well as civil servants, will be posted on trains and traditional markets to ensure that visitor numbers do not breach the 50 percent capacity rule.
Also read: Jakarta Governor to Further Regulate Traditional Markets
However, this is offset by the easing of some measures from Thursday, July 2, such as the repeal of 'odd/even' regulations, in which odd or even numbered market stalls are only open on their respective days.
Anies also scrapped closing hours for traditional markets.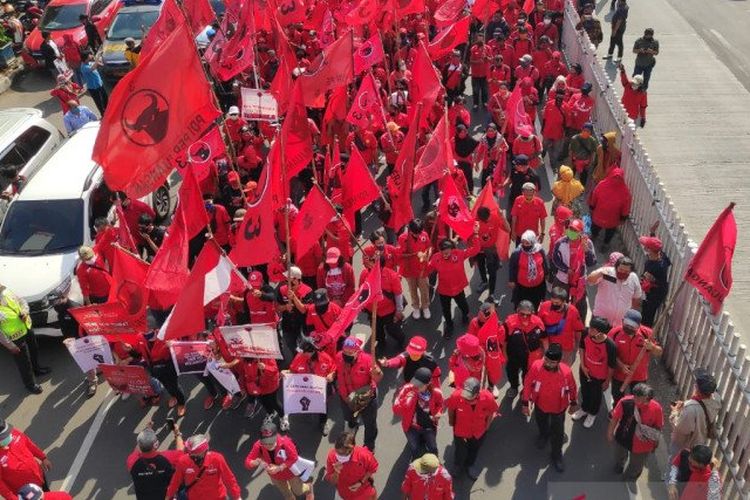 PDI-P cadres protest burning of party flag
2. Permits for protests