JAKARTA, KOMPAS.com – Energy transition is one of the main topics addressed by the major economies in the Group of Twenty (G20) forum during Indonesia's presidency this year.
Indonesia has committed to cut greenhouse gas emissions by 29 percent by 2030 and 41 percent with international cooperation amid a global effort to reduce carbon emissions and achieve sustainable development.
To achieve the carbon emission reduction target, the Indonesian government needs strong support from state firms, private companies, and international institutions.
Speaking to Kompas Go recently, Indonesian business leader John Riady said that the country should see the energy transition as a continued priority while tackling the damaging impacts of the Covid-19 pandemic in the last two years.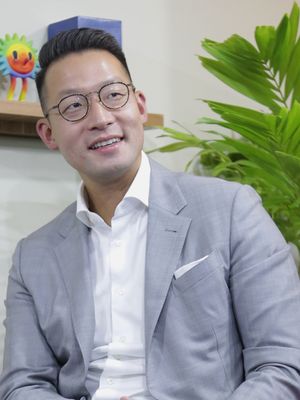 Group CEO of Lippo Karawaci and Executive Director of Lippo Group John Riady during an interview with Kompas Go at Menara Kompas in Jakarta, Tuesday, July 19, 2022.
"We should not forget the existential climate crisis. We all have to be extremely deliberate about setting a target and taking steps to achieve the target," John, the Group CEO of Lippo Karawaci and Executive Director of Lippo Group, said during the interview.
When asked how the industry sector should implement the development of green energy, he said that companies, including Lippo, have a big role to play in the implementation of their Environmental, Social, and Governance (ESG) aspects to achieve sustainable development.
Citing an example, his company uses solar panels in a number of Lippo's assets and retrofits the mechanical, engineering, plumbing, and lighting systems to older buildings for efficient energy use. Besides, the company also implements a water recycling system within their developments, he said.
He said that contribution from all parties to the acceleration of clean energy transition is needed.
"Every country, every company, every individual in our household has to take a small step to contribute to making the world a more sustainable planet."
Challenges in the energy transition