JAKARTA, KOMPAS.com – A short animated film about a giant tree Ficusia was recently launched in @America in Jakarta to raise awareness about the dangers of drug addiction among young people.
In this episode 2 of the film, the giant tree in an enchanting forest produces spirit fruits that attract mystical creatures called flownas. One day Ficusia has a thought to bear more spirit fruits so that more adorable flownas would come and play around the tree longer.
Then a bird tricked Ficusia into becoming the most attractive tree in the Santara Woods by consuming cuta. This magic seed can grow more spirit fruits instantly. The tree took the magic seed and became addicted to it. For some time, Ficusia becomes a sanctuary for the flownas. Until one day, the branches collapsed.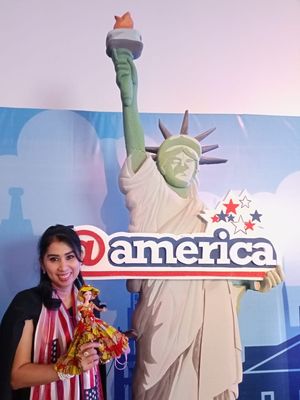 Lusia Efriani, the project leader of Batik Girl animated series.
The 9-minute animated film is part of the programs under the Batik Girl Series produced by Cinderella Indonesia Foundation, Second Chance Foundation, and State Polytechnic of Batam, according to a statement received by Kompas Go on Wednesday, July 13.
The episode 1 of Ficusia was launched last May in Batam off the eastern coast of Sumatra island, where a total of 3,300 people watched the film during the online and offline event.
"This series can serve as a reminder to avoid drug abuse," Indonesia's Law and Human Rights Minister Yasonna Laoly said in a recorded message.
"Remember, drugs can ruin your aspiration, your loved ones, and your life's achievements. Stay away from dangerous drugs as you are better off without them," Yasonna added.
The animated series involved 69 students from various majors at the State Polytechnic of Batam. Supported by the Australian government, this project-based learning program aims to raise people's awareness of the dangers of illegal drugs. Besides, it promotes the Indonesian language in Australia as the movie uses the Indonesian language with English subtitles.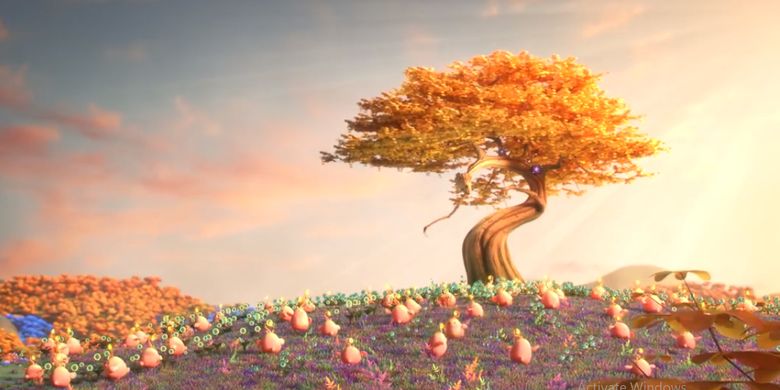 A screen grab of Flownas, mystical creatures in an enchanting forest, play under a giant tree called Ficusia.
The animated film will also be shown in Australia, Johor Bahru, the United States, and the United Kingdom in the following months.
"We hope the film can make a positive contribution not only to Indonesia but also to the world and enhance the relations between Indonesia and Australia," said Lusia Efriani, the project leader of the Batik Girl animated series program.
Dapatkan update berita pilihan dan breaking news setiap hari dari Kompas.com. Mari bergabung di Grup Telegram "Kompas.com News Update", caranya klik link https://t.me/kompascomupdate, kemudian join. Anda harus install aplikasi Telegram terlebih dulu di ponsel.